The end of the first half between the San Francisco 49ers and the New York Giants got a bit chippy.
With the Niners up 17-6 in the winding seconds, quarterback Brock Purdy opted for the quarterback kneel to send both teams into the locker room.
However, the Giants defensive line didn't let the half end that easily.
CLICK HERE FOR MORE SPORTS COVERAGE ON FOXNEWS.COM
A'Shawn Robinson gave left guard Trent Williams a bit of an unexpected rush on the play, and Williams retaliated with a shove.
Robinson then went into Williams' face, and the two had to be separated. But Williams wanted the last laugh.
So, he appeared to throw a bit of a right hook to Robinson's facemask.
In many cases, a punch leads to an ejection, but the referees felt this jab did not warrant one.
APP USERS VIEW THE MOMENT HERE.
This wasn't quite like what happened in Saturday night's Florida-Tennessee game. Multiple punches were thrown there after Florida was trying to waste clock on a kneel – a Gator and a Volunteer even squared up with one another like it was a boxing match.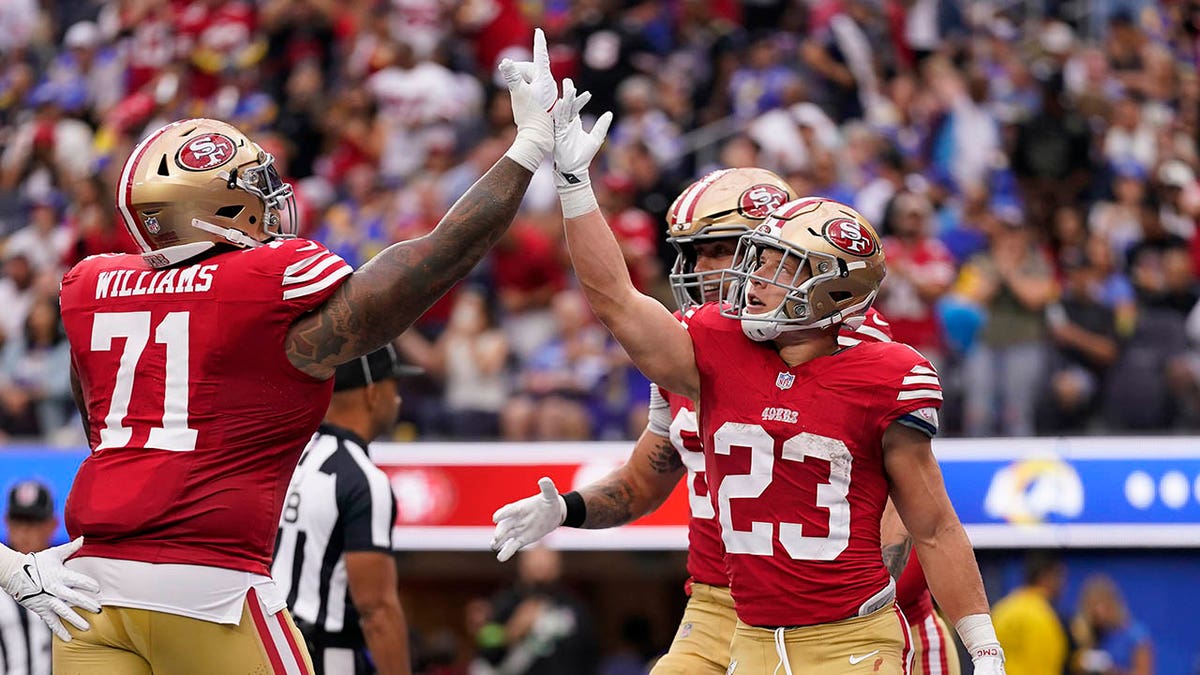 PANTHERS' BRYCE YOUNG, TOP PICK FROM 2023 NFL DRAFT, EXPECTED TO MISS UPCOMING GAME WITH ANKLE SPRAIN
On Monday, it appeared that Cleveland Browns quarterback Deshaun Watson also avoided an ejection after it appeared he pushed a referee.
The first half was all 49ers, as they led 17-6 thanks to two big third-down conversions with 15 and 13 yards to go. Also, on 3rd and 12 late in the second quarter, George Kittle had an 11-yard gain, but a rather ticky-tacky roughing the passer gave the Niners the automatic first-and-goal. Christian McCaffrey, of course, made them pay with a touchdown. He has now scored in 12 straight games.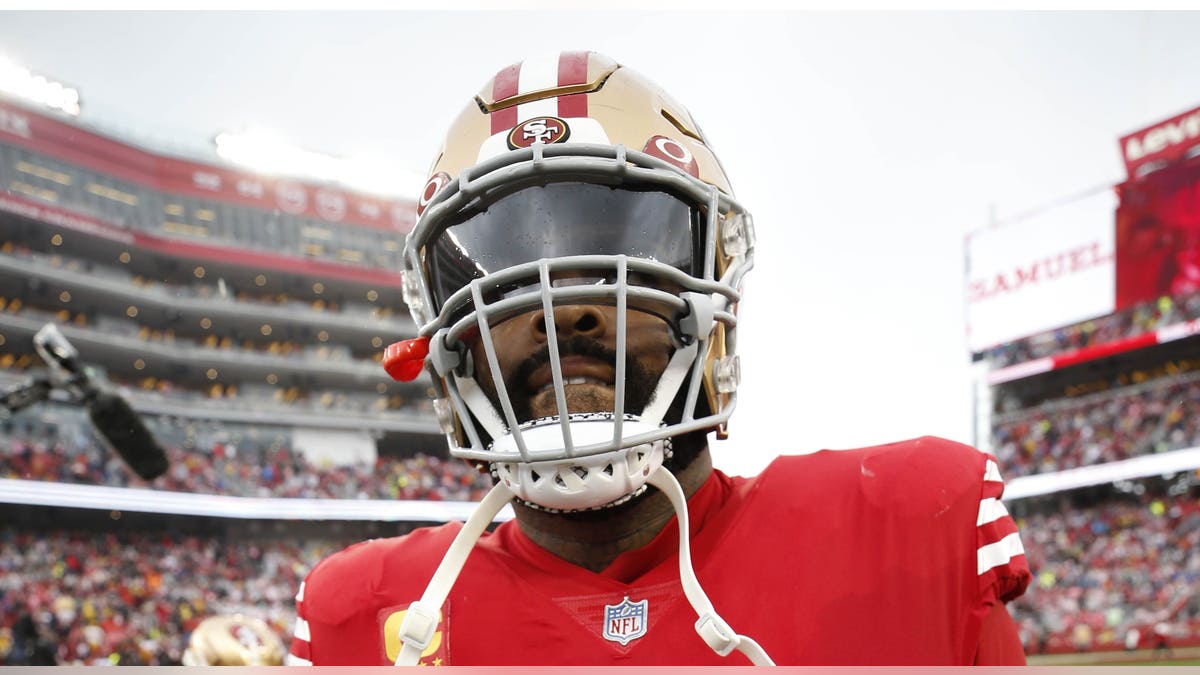 CLICK HERE TO GET THE FOX NEWS APP
The Giants fought back from a 28-7 deficit last week to get their first victory of the season, while the Niners are aiming to go 3-0 on the year.