President Biden announced a $325 million security assistance package for Ukraine after meeting with Ukrainian President Volodymyr Zelenskyy on Thursday.
Zelenskyy visited Washington, D.C., for the second time since the February 2022 Russian invasion of Ukraine.
Capping his visit, which included meetings and discussions with lawmakers and Pentagon officials, Zelenskyy met with Biden at the White House before the $325 million plan was unveiled.
WHITE HOUSE REQUESTS SIX TIMES MORE SPENDING FOR UKRAINE THAN BORDER AND FENTANYL CRISIS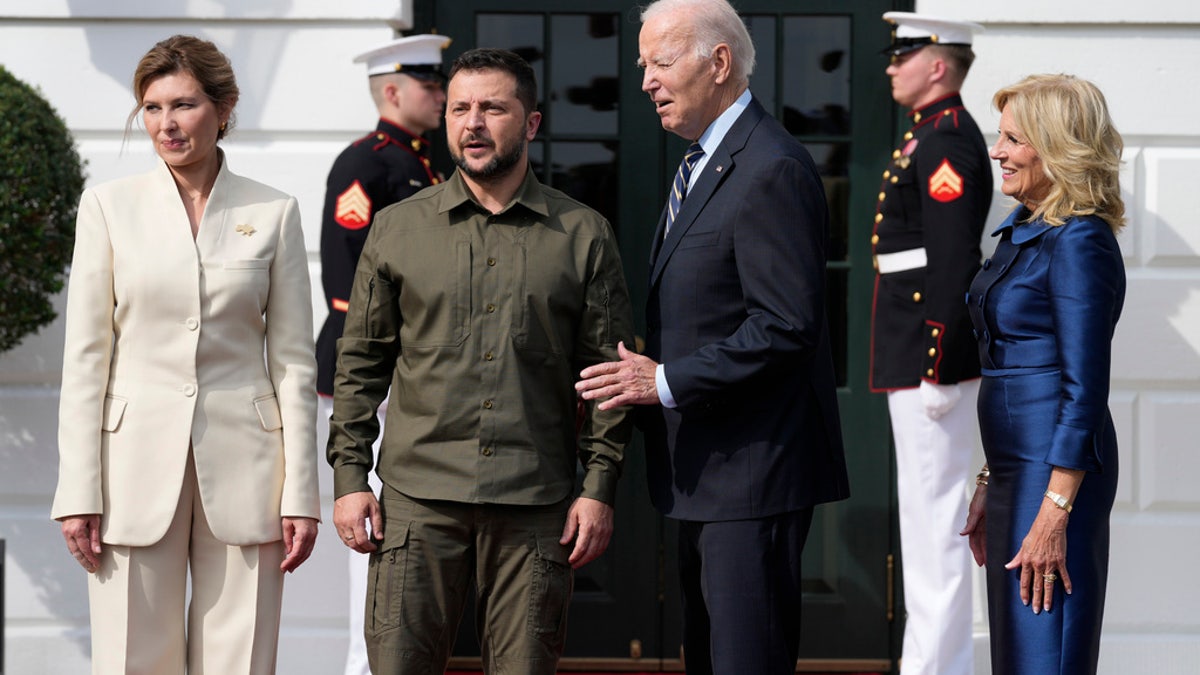 According to the U.S. Department of Defense, the package includes antitank weapons, air defense equipment, artillery rounds and other equipment to help meet Ukraine's needs on the battlefield against Russia.
"We're committed to help Ukraine build a force capable of ensuring Ukraine's long-term security, capable of deterring future threats against sovereignty, territorial integrity and freedom, which are underway now," Biden said. "Because that's what this is all about — the future, the future of freedom. America can never, will never walk away from that." 
Before heading into the closed-door meeting with Biden, Zelenskyy said he was there to "strengthen Ukraine's position to defend our children, our families, our homes, freedom and democracy in the world."
GOP LEADERS RAIL AGAINST BIDEN'S $24 BILLION REQUEST TO AID UKRAINE, SAY IT 'DESERVES SCRUTINY'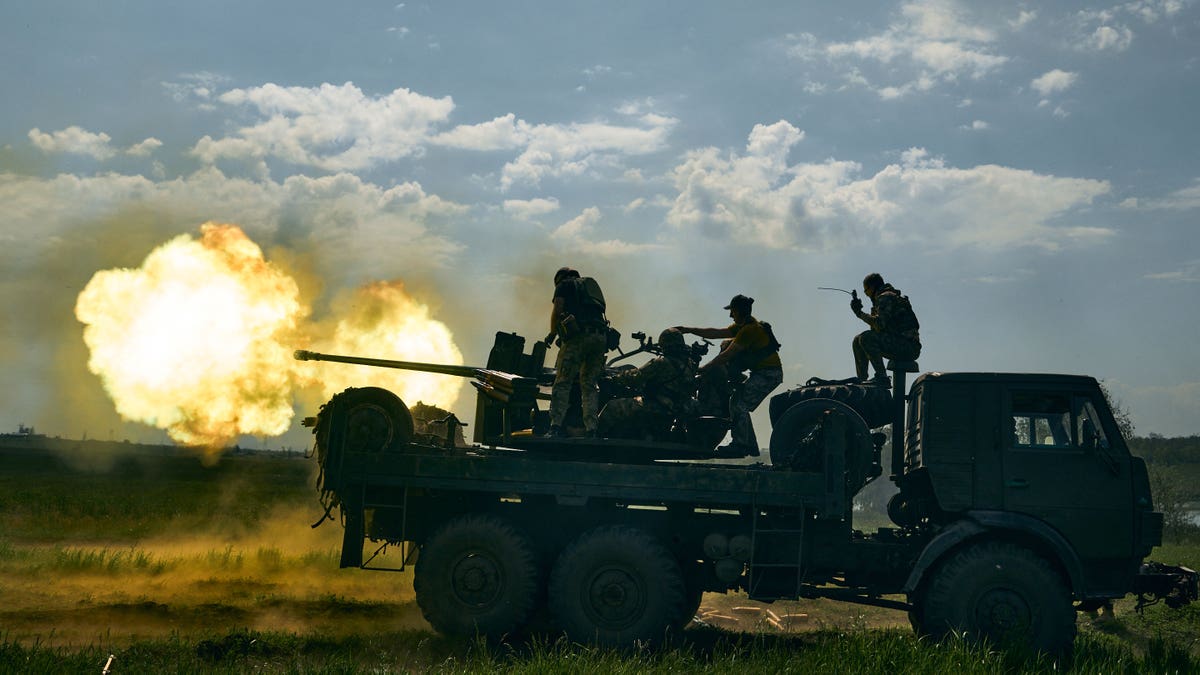 "It's good that our countries are really, truly allies," he said.
Zelenskyy also met with Secretary of Defense Lloyd J. Austin III, who also reaffirmed the country's "unwavering support" for Ukraine.
During the meeting, Austin reportedly provided the Ukrainian president with an update on U.S. security assistance in order to help them meet urgent needs on the battlefield.
FLASHBACK: VANCE DEMANDS BIDEN ADMIN TURN OVER 'FULL CROSSCUTTING' REPORT ON SECURITY ASSISTANCE PROVIDED TO UKRAINE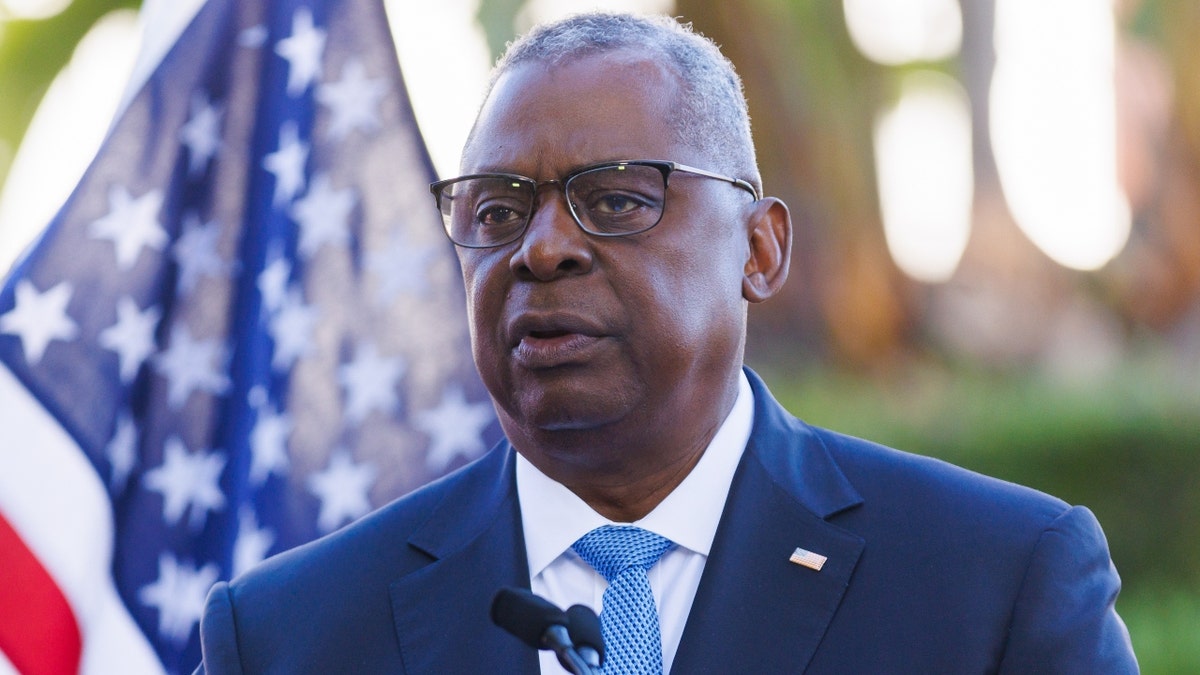 "The secretary gave his personal commitment to work with our allies and partners to ensure they have what they need," Pentagon Press Secretary Air Force Brig. Gen. Pat Ryder said.
The package marked the 47th time the Defense Department pulled equipment for Ukraine since August 2021.
Last week, the White House confirmed the Biden administration had spent more than $100 billion on the war in Ukraine, through documents obtained by Fox News Digital.
POLAND ANNOUNCES STOP TO SUPPLYING ARMS TO UKRAINE, SAYS MODERNIZING ITS OWN WEAPONS
The information came as a response from the White House's Office of Management and Budget to Sen. JD Vance, R-Ohio and more than 30 Senate Republicans who demanded in January a "full crosscutting" report on security assistance provided to Ukraine.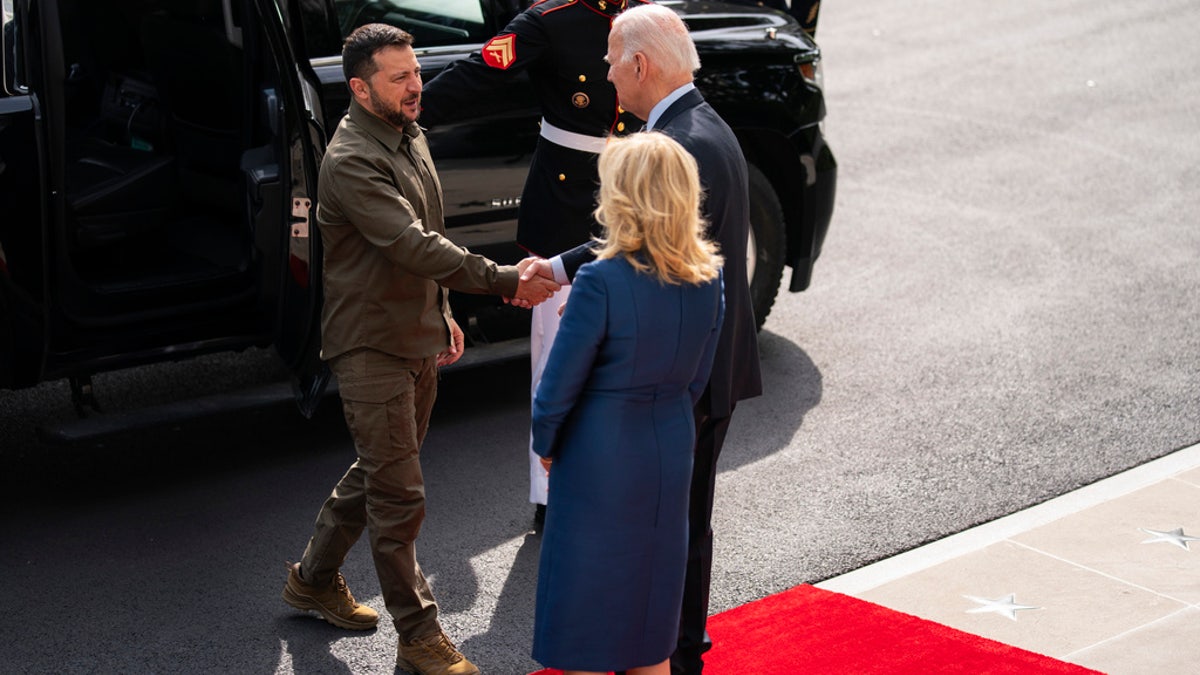 Fox News Digital obtained the OMB letter and spreadsheet responding to Vance more than 7 months later.
Earlier this year, the Pentagon requested an additional $6 billion due to an accounting error at the Department of Defense. Vance and Sen. Josh Hawley introduced legislation soon after to prevent such mistakes from being repeated.
CLICK HERE TO GET THE FOX NEWS APP
In addition to the more than $100 billion already spent in Ukraine, the White House last month asked Congress to authorize an additional $24 billion.
Biden's request comprises $13 billion for defense and $11 billion for economic and humanitarian aid in Ukraine. 
Fox News Digital's Brooke Singman contributed to this report.