Clubs across the Saudi League poached some of the finest talents in international soccer this summer in a multi-million dollar buying spree, with big names like Ronaldo, Karim Benzema, and N'Golo Kante, signing for huge sums.
Among the biggest sales was Brazillian forward and now former PSG star Neymar, sold on a reported $300 million contract to Riyadh-based Al Hilal.
According to a viral Facebook post shared online this week, he has seemingly begun to make an immediate impression with a video of him playing round his opponents in the "competitive Saudi League."
The Claim
A Facebook post by radio station Q FM, posted on August 25, 2023, viewed 6.4 million times showed several clips of Neymar teasingly playing around a rival squad, scoring several goals and goading his opponents. The clip was titled, "The competitive Saudi League."
The Facts
Apart from the fact that Neymar hasn't debuted with Al-Hilal, and is not wearing an Al-Hilal shirt, the clips in the video are several years old.
The footage was taken from a charity match that Neymar hosted in Brazil in December 2018. A report by British newspaper The Sun stated the match also featured stars such as Kaka, Roberto Carlos, and Vinicius Jr., helping to raise 120 tonnes of food for families in Brazil.
A highlights reel of the match is still available via YouTube.
Although Neymar has signed with Al-Hilal, an ankle injury sustained in February has kept him from debuting for the Saudi team. The Brazilian has, however, been seen on the training pitch for his national team this week ahead of a World Cup qualifier with Bolivia.
Al-Hilal is currently first in the Saudi Pro League with 13 points from five games, leading on goal difference ahead of Al-Taawoun. The club's next match is this Friday against Al-Riyadh, currently 15th, at the Prince Faisal bin Fahd Stadium in Riyadh.
The Ruling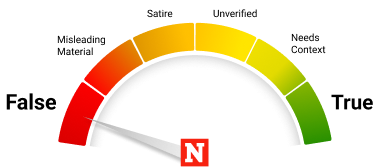 False.
The video shared on Facebook is not of Neymar playing in the Saudi league. The footage is from a charity match he hosted in 2018. He is yet to make his debut with Al-Hilal as he continues to recover from an ankle injury sustained earlier this year.
FACT CHECK BY Newsweek's Fact Check team