Since the early 90s, R.L Stine's Goosebumps books have been delighting and terrifying children in equal measure. So, fans will be pleased to know that a new adaption of the popular horror novels will be coming to screens this Fall, and will be available to stream on Hulu and Disney+.
"R.L. Stine's 'Goosebumps' franchise is a pop culture phenomenon that holds a special place in the hearts of people of all ages," said Ayo Davis, President of Disney Branded Television, the studio bringing the newest installment of Stine's books to life alongside Sony Pictures.
"We are delighted to bring this spooky new series to audiences everywhere in a big way on Disney+ and Hulu, which we hope will not only captivate new audiences with its elevated thrills and chills, but also lifelong fans nostalgic for the stories that are a staple of their generation."
Here's everything we know about the spine-chilling new show so far.
The Cast of Goosebumps
The 10-part series features comedy-horror icon Justin Long, best known for starring in Jeepers Creepers (2001) and Drag Me to Hell (2009), as well as Lucifer actress Rachael Harris.
A number of fresh faces will also be taking part, including Star Trek: Picard's Isa Briones, actor and LGBTQ+ advocate Miles McKenna, Gossip Girl star Ana Yi Puig, English soap star Zack Morris and The Equalizer's Will Price.
The show was developed by Nicholas Stoller, who co-wrote and directed The Muppets (2011), and Rob Letterman, director of Pokémon Detective Pikachu (2019) and Shark Tale (2004).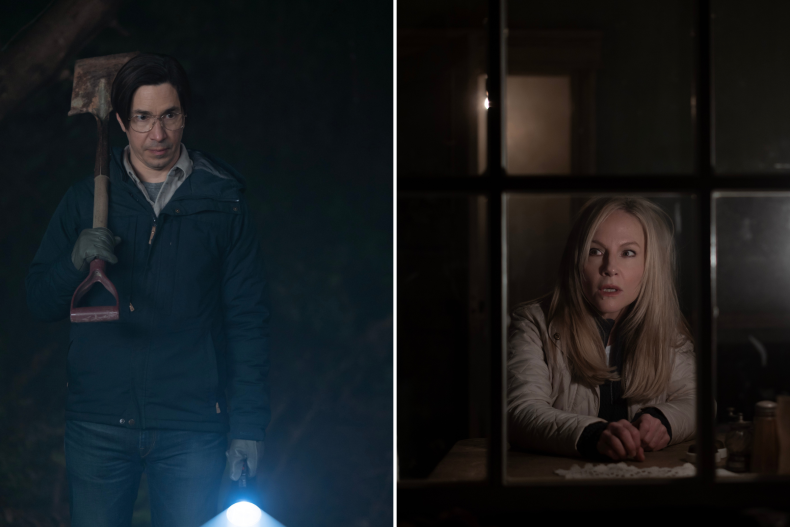 What Books Will Goosebumps Cover?
Goosebumps will focus on a group of high schoolers as they investigate the mystery of Harold Biddle, a teen who passed away three decades earlier under tragic circumstances. Promising a "shadowy and twisty journey," the story will feature elements from five of the Goosebumps series most popular books.
This includes Say Cheese and Die—in which a group of friends uncovers a mysterious camera, leading to chaos—and The Haunted Mask, in which a girl purchases a mask from a party store and is unable to remove it.
Other popular titles to appear in the show include The Cuckoo Clock of Doom, involving a boy named Michael who accidentally turns back time, and Night of the Living Dummy, where a ventriloquist's doll wreaks havoc for twins Lindy and Kris.
The final title to be featured is Go Eat Worms!, in which a worm-obsessed boys pranks on his younger sister come back to haunt him.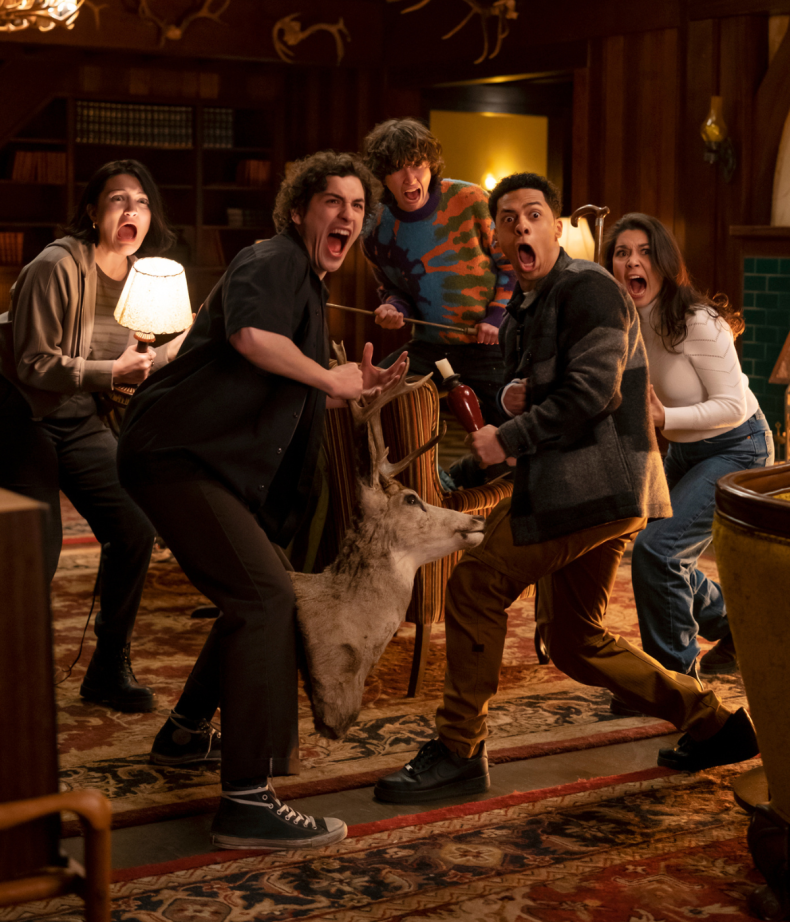 Where Can I Watch Goosebumps?
The show will be available to stream on Disney+ and Hulu on Friday October 13, 2023, premiering as part of Disney +'s "Hallostream" and Hulu's "Huluween" campaigns.
However, only the first five episodes will be available on launch day, with the remaining installments released weekly. You can also catch the first two episodes on Freeform on October 13.