The Federal Bureau of Investigation has released a full list of fugitives wanted over their alleged role in the January 6, 2021, uprising at the U.S. Capitol amid reports of a growing number of defendants who have absconded instead of facing trial.
Seven individuals are still being sought by federal investigators after being indicted on charges relating to the incident, including four who are accused of assaulting law enforcement officers. The FBI has released images of the people they wish to apprehend and is calling for the public's assistance in identifying the individuals.
"We have deployed our full investigative resources and are working closely with our federal, state, and local partners to aggressively pursue those involved in these criminal activities," the agency said.
It comes after CBS News reported on a hearing regarding Eric Bochene, who failed to appear at a pretrial conference in July on four federal charges relating to his actions on January 6 and was apprehended in New York at the start of August. At the hearing, he appeared remotely from jail after absconding from the court proceedings.
Bochene, who was pictured in the halls of the Capitol next to Jacob Chansley, the "QAnon Shaman," was charged with two counts of knowingly entering a restricted building and two counts of violent entry and disorderly conduct on the Capitol grounds.
He pleaded guilty to one charge of entering a restricted building and faces up to a year in prison when sentenced in November.
Here is the full list of the individuals the FBI is looking for:
Evan Neumann
Evan Neumann, 51, of Mill Valley, California, was indicted in December 2021 on 14 counts relating to his alleged role in the Capitol riot but has yet to surrender himself to the authorities. Among the charges he faces are engaging in physical violence with a deadly or dangerous weapon, civil disorder, and assaulting officers of the law.
The FBI says that Neumann fled the U.S. on February 16, 2021, and is thought to be residing in Belarus, but could visit Mill Valley and Ukraine. He has been known to visit Italy, Switzerland, Germany and Poland.
When announcing the charges, the Department of Justice said Neumann allegedly used a metal barricade as a "battering ram." Over the course of his time in the Capitol, he is accused of assaulting four officers.
Jonathan Daniel Pollock
Jonathan Pollock, known as "Jonny," a 24-year-old welder from Florida, is wanted for assaulting, resisting, or impeding officers; aiding and abetting; theft of government property; entering a restricted building; and violent entry and disorderly conduct on Capitol grounds.
He is accused of taking a riot shield from an officer before using it to charge at a police line, court documents say.
Pollock is thought by the FBI to have friends and family throughout Florida, Georgia, the Carolinas, Tennessee and Texas. It is offering a $30,000 reward for information about his whereabouts.
Olivia Michele Pollock
Olivia Pollock, 32, is wanted on charges relating to unlawful entry to the Capitol. The FBI says she has ties to Asheville, North Carolina—but also South Carolina, Tennessee, Texas, Alabama, Georgia and Florida.
She is the sister of Jonathan Pollock and a co-defendant in her brother's case, but according to CBS, she disappeared days before the trial was due to begin in March. Before Olivia Pollock disappeared, she pleaded not guilty to the charges against her.
Newsweek reached out to the FBI for comment on Wednesday.
Joseph Daniel Hutchinson III
Joseph Hutchinson, 27, a co-defendant of the Pollocks who worked at their Lakeland, Florida, gun store, is wanted for assaulting officers and unlawful entry to the Capitol.
He is reportedly accused of throwing punches at police during the uprising and pleaded not guilty to the charges against him before absconding.
In December 2021, a judge allowed Hutchinson to travel to Florida to serve as the best man at the wedding of another person accused of being involved in the uprising.
Adam Ryan Villareal
A 39-year-old with ties to California, Oregon, Washington state and Oklahoma, Adam Villareal allegedly assaulted an officer with a wooden stick after attempting to access the main part of the Capitol building through the tunnel at the west front entrance.
Later, he was caught in footage allegedly assaulting an officer with a riot shield, court documents show. The FBI said a witness had provided imagery of Villareal attending protests in Kenosha, Wisconsin, in 2020.
In March 2022, he was charged with assaulting an officer, civil disorder, theft of government property, and other charges relating to the unlawful entering of a restricted site.
Christopher John Worrell
Christopher Worrell, 52, from New York, is wanted for violating the conditions of his release while awaiting sentencing over his role in the January 6 riot.
Worrell had been found guilty on a number of federal charges in May but disappeared in August. A warrant for his arrest was issued on August 15.
According to acquaintances, he is a member of the far-right group Proud Boys, and told an FBI agent when interviewed in January 2021 that the group was "not a racist white supremacist group like the media tries to portray."
He is accused of spraying pepper gel at police during the uprising.
Paul Belosic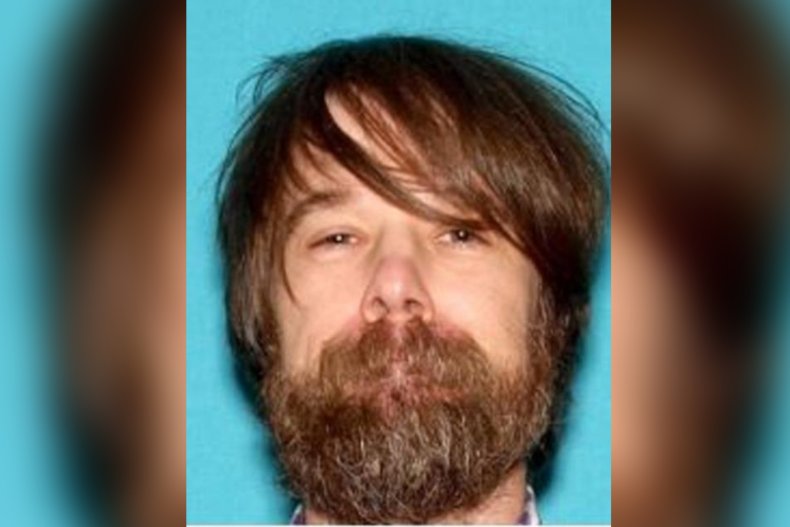 Paul Belosic, 49, who is thought to go by the pseudonyms "Jeff" and "Thomas Redding," was allegedly involved in a "violent struggle" with police in the Lower West Terrace tunnel of the Capitol building before entering and vandalizing a Congressional office, the FBI said.
An arrest warrant was issued in November 2021 after Belosic was charged with, among other things, conspiracy, obstruction of an official proceeding, tampering with documents and the destruction of government property. It is thought he may visit southern California, as well as Mexico and southern Europe.