A Florida man who fired a rifle to celebrate the state's new open carry laws before promptly being shot by a police officer has finally been arrested following a two-month stint in hospital.
Christian Labaut, 37, was shot by police on July 7 after he fired a gun into the air. A law enforcement officer shot him when he refused to comply with officers and began running away from them. He was arrested on September 15 following his recovery.
According to the arrest report seen by the Miami Herald, law enforcement traveled to an Upper East Side apartment complex near the 7800 block of Northeast 10th Avenue, Miami, where they found a Labaut wearing body armor and wielding a gun. Witnesses reportedly told officers that Labaut announced he was celebrating the new law and firing a string of bullets into the air.
Police have said officers attempted to reason with Labaut to put the weapon down and show his hands, but he did not comply. He reportedly ran down a corridor and was shot by an officer several times.
Since the incident, Labaut has been treated for his injuries at Jackson Memorial Hospital's Ryder Trauma Center. Police have been unable to arrest him until now. Labaut was charged with assault with a deadly weapon, possession of a short barrel rifle, and resisting an officer. He was also charged with 48 counts of discharging a firearm in public, according to prison records.
The permitless carry law, which took effect on July 1, allows people to carry concealed guns in public without training and removes additional background checks. It was signed into law by Gov. Ron DeSantis in April.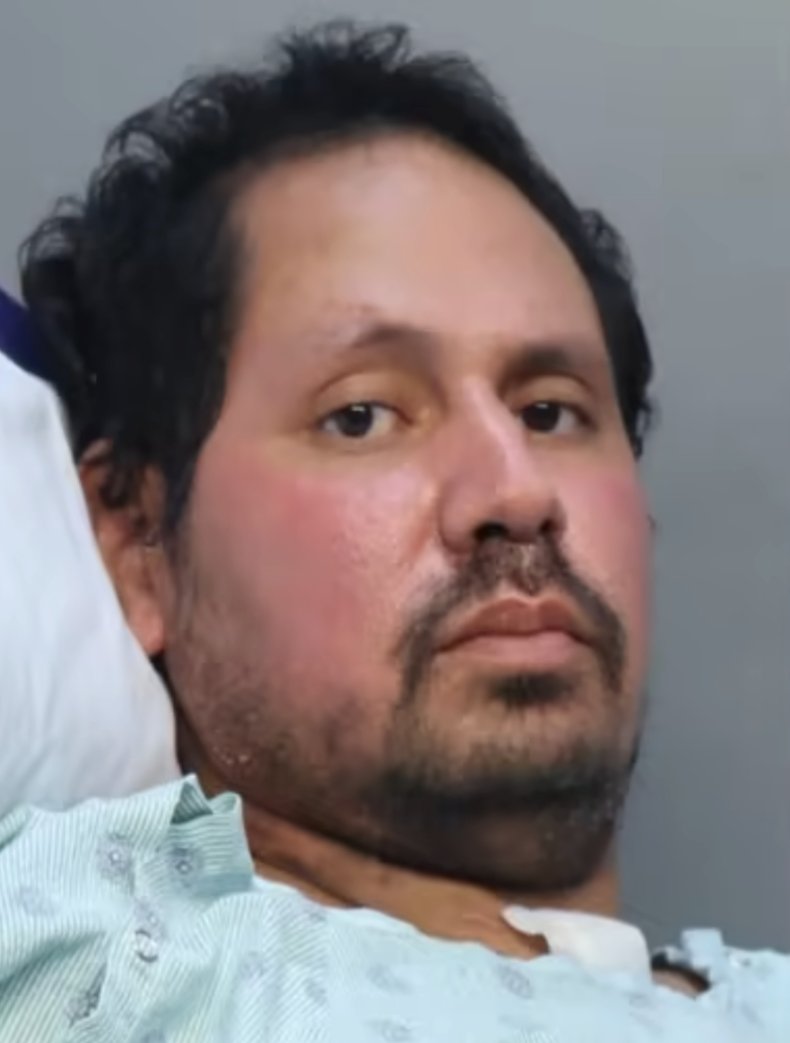 While Labaut clearly felt the need to celebrate the bill's passing, not everyone agrees with permitless open carry. In March, a poll conducted by the University of North Florida showed 77 percent of the 1,492 respondents were somewhat or strongly opposed to the permitless carry legislation, a number that included 62 percent of Republicans, as well as 93 percent of Democrats.
Michael Binder, the director of the University of North Florida's Public Opinion Research Laboratory, said when the poll was released: "Not only is there bipartisan opposition to this 'constitutional carry' bill, but folks seem to feel passionately about it with the majority saying they strongly oppose the bill. Even among Republicans, most people are against carrying weapons without a permit."
At the time, in a statement shared with Newsweek, White House press secretary Karine Jean-Pierre said: "It is shameful that so soon after another tragic school shooting, Florida Gov. Ron DeSantis signed into law a permitless concealed carry bill behind closed doors, which eliminates the need to get a license to carry a concealed weapon."