The 23-year-old was declared brain dead after she accidentally fell off a cliff while travelling Europe. In her final days, her loved ones in Ottawa navigated the complexities and inconsistencies of how death was determined in Canada.
Article content
By the age of 23, Kathleen Brennan had visited 20 countries around the world.
Still, when the University of Ottawa master's student in international development told her family of an upcoming solo trip to Eastern Europe in 2017, they were uneasy.
Article content
Kathleen was fun-loving and adventurous and loved to travel, said her mother, Joanne Brennan. Her daughter was also very outgoing, outspoken and loud. "Just beautiful inside and out, what can I say?"
Article content
And, she was a risk-taker. She'd gone everywhere from playing paintball on top of mansions in Colombia to visiting the disaster sites in Chornobyl.
Her family discouraged her from travelling alone on her latest trip after she was unable to find anyone to go with her. "Just because of her personality," said Brennan. "We all felt something bad was going to happen."
Her daughter was undeterred. And her family's premonition, tragically, turned out to be true.
When nobody heard from Kathleen on her second day in Croatia, they began to worry. Her family soon learned through a local newspaper in Dubrovnik that a young Canadian had fallen from a cliff and was in hospital with "non-life threatening injuries".
Within 36 hours, her mother, father and boyfriend were at her bedside.
By then, however, Kathleen's condition had deteriorated and she was on life support. A few days after her fall, Kathleen was declared clinically brain dead but was too unstable to be transported back to Canada. After 17 days in Croatia, Kathleen was eventually airlifted back to Canada on a medevac helicopter with her mother by her side. At the Civic hospital in Ottawa, it was confirmed that Kathleen was clinically brain dead, and she subsequently died in hospital.
Article content
Even with her own medical training, Joanne Brennan says it was confusing to watch her daughter's chest rise and fall while she was on life-support machines after brain function had ceased.
"It is a very dark and confusing path to be going through. You are full of emotions," Brennan says. "When a patient is brain dead, they are supported by life support. They are on machines and you are seeing a heartbeat and the chest is rising and falling.
"As a mother, I was hoping she would survive, but deep down I knew that she was already gone. It is an emotional rollercoaster ride because you do want miracles to happen."
Amid the shock and grief of Kathleen's fatal injury and final days, her loved ones also found themselves navigating the complexities and inconsistencies of how death was determined, which was difficult and confusing, even for Brennan, a nurse who works as a clinical research co-ordinator at The Ottawa Hospital.
Six years after her daughter's death, Brennan has found a way to help other families going through the type of trauma her family experienced in 2017. Brennan was one of four patient partners on a team that developed a new brain-based definition of death for Canada. The guidelines were published earlier this year.
Article content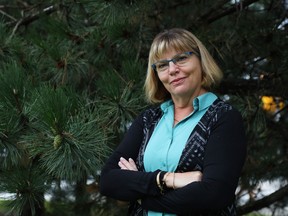 The new definition describes death as the permanent cessation of brain function as defined by the absence of consciousness and brainstem reflexes, including the ability to breathe independently. Previous guidelines referred to both brain death and cardiac death and were inconsistently applied.
The work was done over three years with leading experts and family members, says Dr. Sam Shemie of the Research Institute of the McGill University Health Centre, in partnership with the Canadian Critical Care Society, Canadian Blood Services and the Canadian Medical Association.
The team was made up of physicians; including neurologists and emergency doctors; nurses and other health professionals, as well as lawyers, ethicists and, crucially, patient partners, including Brennan.
The family partners working on the guidelines began by telling their own stories. Each family was given an hour to tell their stories about loved ones, what happened, what it was like and how they coped.
The new guidelines include a unified brain-based definition of death. These guidelines also offer doctors clear criteria for determining death "to ensure no errors are ever being made and all lifesaving interventions have been exhausted," Shemie says.
Article content
A key purpose of the new guidelines was consistency and clear clinical criteria. The advent of advanced life support complicated the understanding of when life ends, he says. "Before we had life-saving techniques such as CPR or mechanical breathing machines, death was more simple."
The need to define brain death, he says, arose because of life-saving interventions, which sometimes resulted in patients on mechanical breathing machines in intensive care with "absolutely no brain function, no consciousness, no ability to wake up."
Because the new Canadian guidelines promote consistency, Shemie says, they minimize the risk for diagnostic error, foster trust in the health system, and address legal and ethical challenges around the definition of when life ends. He would like to see similar brain-based definitions adopted globally.
A clear, consistent definition of death and clinical criteria for its determination are also important for organ donation and to enhance trust and integrity in that system, Shemie says.
"We are health-care professionals. Our primary mandate is to do everything to save life first, but, when that is not possible, it is to be clear that somebody is dead. When it is clear, if they want to become an organ donor or their families want to, that should happen."
Article content
Kathleen's family hoped she could donate her organs, something she had wished to do. In the end, that was not possible because she had developed a blood infection.
"Her death was sudden and unexpected. She was so young. If she was an organ donor, she would have been able to help someone else," her mother says.
Family input into the guidelines was important to making sure communications are appropriate and meaningful to families.
"How we inform and counsel families who have a loved one in the intensive care unit at high risk of mortality is essential. Families need to understand the risk and that we are doing everything we can to reverse the life-threatening condition," he says. "We need to educate them about the fundamental ways the body functions, as well as the mechanisms of death, in clear and consistent language."
He says it is also important to understand that it takes time for families to process their emotions and perform rituals "that accompany transitions from life to death."
The guidelines, said Brennan, will ease confusion by making sure there are simple terms and clear guidelines to help loved ones understand what is happening and what that means. It was something Brennan felt would make a difference to other families during their darkest times.
Article content
"I am proud to be part of this group. I am proud I am able to do something to help others." said Brennan. "It is very important work. It is helping me heal and it will help other families in the long term."
That work, she said, has also been therapeutic, "knowing I am helping others and because I am talking about Kathleen."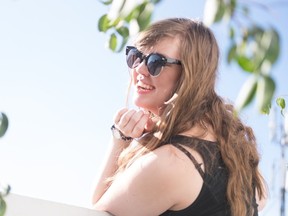 And she's always more than willing to talk about her daughter.
Kathleen Brennan was awarded a master's degree posthumously by uOttawa in 2017.
"She was talking about global and international development and going abroad and helping in less privileged countries," Brennan says. "I am sure she would have done that and would have continued to be her magical self and the life of the party."