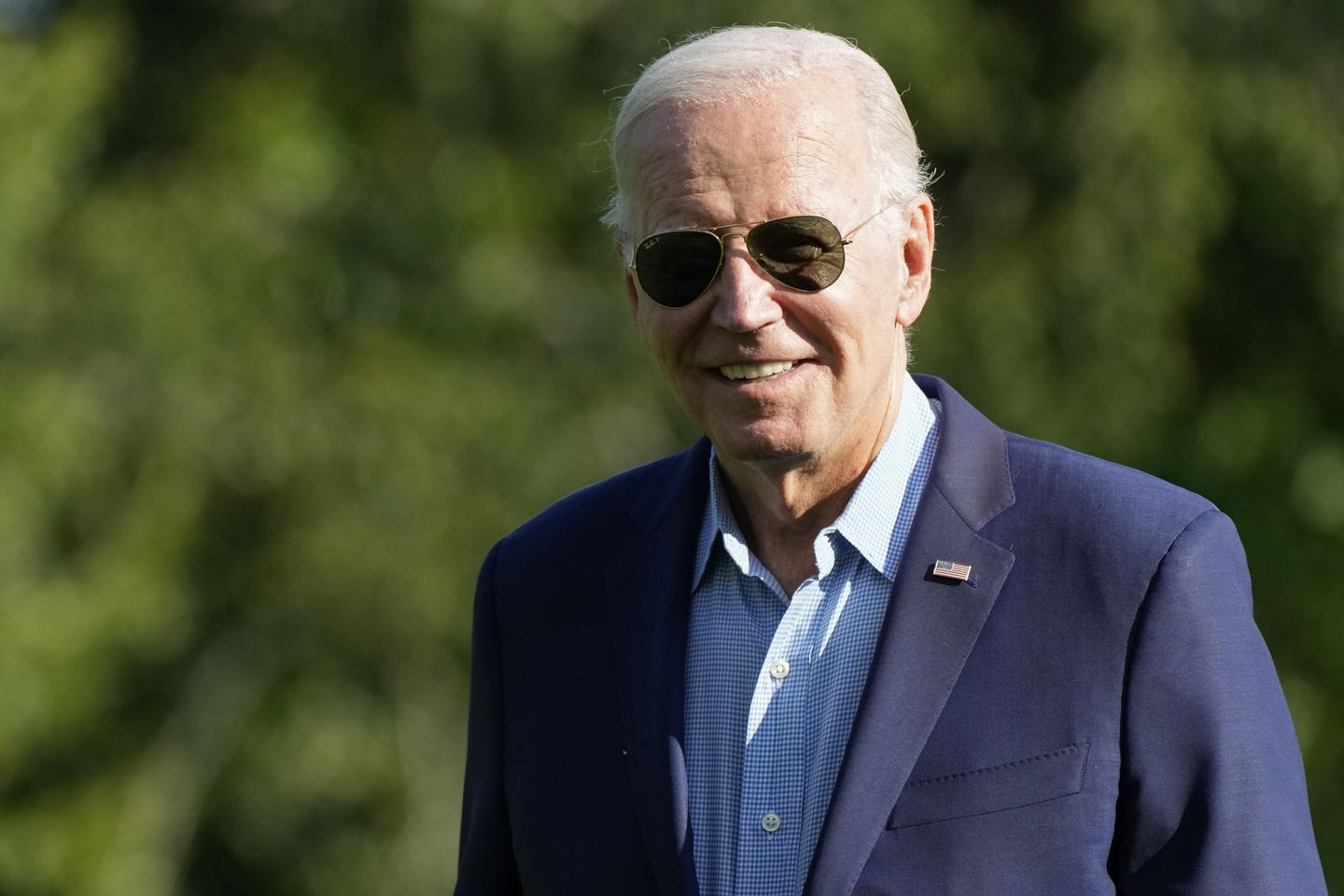 President Biden likes to call himself "middle-class Joe," but his reported net worth has grown to at least $10 million and congressional investigators are delving into how the president and his family amassed tens of millions more in secretive foreign business deals.
The president's assets have risen by about $2 million since he took office in January 2021, according to a new estimate by Forbes. The increase is due mostly to the rising value of his homes in Wilmington and Rehoboth Beach, Delaware, rather than any lucrative influence peddling. The properties are worth a combined $7 million, about $1.8 million more than when Mr. Biden was elected president.
For nearly his entire adult life, Mr. Biden was a senator, receiving an annual salary that ranged from $42,500 in 1973 to $169,300 in 2008, when he was elected vice president. His vice presidential salary was $230,700.
---
---
In addition to his homes, the president's assets include his 1967 Stingray Corvette, worth an estimated $100,000.
During eight years as vice president, the Wilmington house even generated a tidy income. The Secret Service rented a cottage on the property, paying Mr. Biden $26,400 per year.
But near the end of the Obama administration, Joe and Jill Biden were in a financial bind. Son Beau Biden was suffering from cancer and, according to reports at the time, Mr. Biden contemplated selling their Wilmington home to help pay for his care. President Obama even offered to help out financially.
After he left the vice presidency in 2017, Mr. Biden's net worth rose rapidly, from an estimated $2.5 million to about $8 million. He earned $11.1 million in 2017, $4.6 million in 2018, $1 million in 2019 and $630,000 in 2020.
Included in that soaring income were speaking fees, book contracts, and nearly $1 million in payments from the University of Pennsylvania from 2017-19 for a professor emeritus post that required very little work.
Although Mr. Biden's worth rose substantially when he left government service from 2017 to 2021, his reported wealth is not unusual by Washington's standards, nor even near the top of the scale. At least eight lawmakers in Congress were worth more than $100 million in 2020, including former House Speaker Nancy Pelosi, according to OpenSecrets.org.
The question House Republicans are pursuing is whether Mr. Biden benefited financially as vice president in connection with his son Hunter's foreign business dealings. As evidence of influence peddling has grown, House Republicans are increasingly pushing for an impeachment inquiry. 
House investigators released bank records last month documenting how the Biden family and associates collected millions of dollars from Russian, Kazakh and Ukrainian oligarchs while Joseph Biden was serving as vice president.
The bank records, obtained by the House Oversight and Accountability Committee, confirm testimony from two IRS whistleblowers and Biden associate Devon Archer that millions of dollars flowed to Hunter Biden around the time his father met with the oligarchs as vice president.
In total, the committee identified more than $20 million paid to Hunter Biden and his business associates. The money was distributed to 10 Biden family members, including President Biden's grandchildren.
None of the money has been directly linked to President Biden, and he has denied knowledge or involvement in his son's business deals. Mr. Biden has said there was a "wall" between him and his family's business dealings, and that he never asked Hunter Biden about it.
House Oversight Chairman James Comer, Kentucky Republican, says that's not true and that GOP investigators will uncover exactly where the money went.
"During Joe Biden's vice presidency, Hunter Biden sold him as 'the brand' to reap millions from oligarchs in Kazakhstan, Russia, and Ukraine," Mr. Comer said. "It appears no real services were provided other than access to the Biden network, including Joe Biden himself. And Hunter Biden seems to have delivered. This is made clear by meals at Café Milano where then-Vice President Joe Biden dined with oligarchs from around the world who had sent money to his son. It's clear Joe Biden knew about his son's business dealings and allowed himself to be 'the brand' sold to enrich the Biden family while he was Vice President of the United States. The House Oversight Committee will continue to follow the money trail and obtain witness testimony to determine whether foreign actors targeted the Bidens, President Biden is compromised or corrupt, and our national security is threatened."
• Susan Ferrechio contributed to this report.