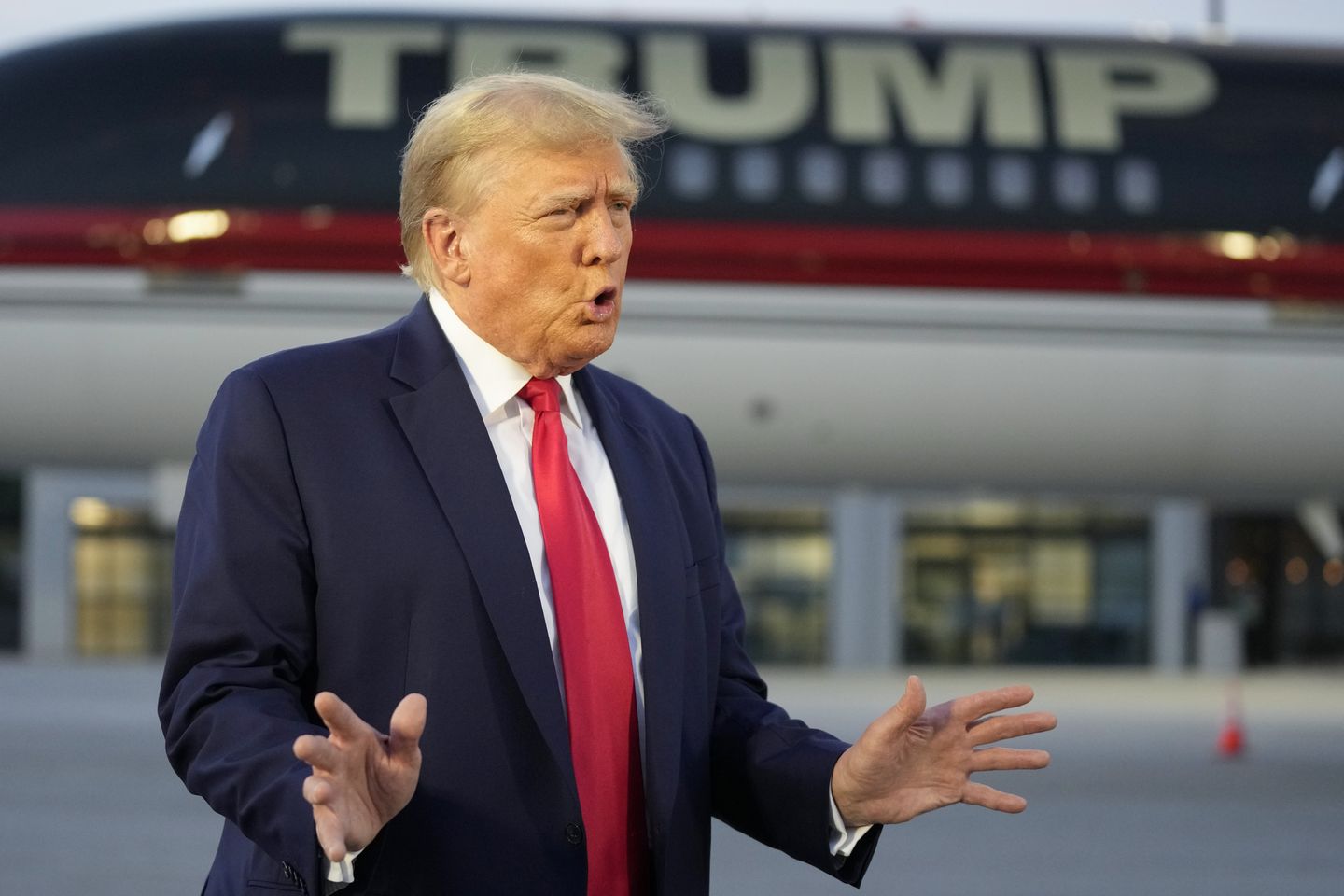 One judge dismissed a lawsuit trying to keep Donald Trump off the presidential ballot because of the legal issue of standing. John Anthony Castro thinks he has a way around that.
Mr. Castro has filed multiple lawsuits contending that the former president is barred from running under the 14th Amendment.
He also has announced plans, complete with a campaign website, to run as a write-in candidate for the Republican presidential primary.
---
---
That, Mr. Castro hopes, will force courts in 11 states to consider the substance of the lawsuit — that Mr. Trump committed insurrection in the Jan. 6 riot at the U.S. Capitol and thus cannot hold political office.
Previous attempts to torpedo the Trump campaign had run aground on the matter of standing — courts had ruled that the people bringing the lawsuit were not harmed by the Trump campaign and thus could not bring a lawsuit.
Mr. Castro hopes that his being a candidate for president will give him the legal right to sue states to force Mr. Trump off the ballot.
According to a report in the ABA Journal, Mr. Castro has filed lawsuits in 11 states, including Wisconsin, New Hampshire and Florida.
In a post on X, the social-media site formerly known as Twitter, Mr. Castro posted the cover sheets for lawsuits in eight additional states — Idaho, Kansas, Montana, North Carolina, Oklahoma, Utah, West Virginia and Wyoming.
"Happy Labor Day! About to unleash legal hell on @realDonaldTrump in what he thought was secure red states … but they're in blue circuits. Zero path to 270," Mr. Castro posted this week.
The substance of the claim is that Mr. Trump is constitutionally prevented from holding U.S. political office because of Section 3 of the 14th Amendment.
The post-Civil War amendment bars anyone who had taken an oath to support the U.S. Constitution from holding office if he "engaged in insurrection or rebellion" against the Constitution or have "given aid to the enemies" of the United States.
In context, that was aimed at former office holders and soldiers of the Confederate States of America, but an increasing number of liberal legal scholars have argued that it applies to Mr. Trump because, in the words of the Wisconsin suit, he provided "aid and comfort" to an insurrection on Jan. 6.
The pro-Trump rioters stormed the U.S. Capitol in a bid to prevent the Senate from certifying Democrat Jospeh R. Biden's victory in the Electoral College.
According to ABA Journal, Mr. Castro "has a law degree from the University of New Mexico School of Law and a master of laws in international taxation from the Georgetown University Law Center," but is not currently a practicing attorney.