Queen Elizabeth II died on Sept. 8, 2022. While her son won't enjoy the benefits of her longevity on the throne, his position still matters, and he's doing fine.
Article content
On Feb. 6, 1953, this newspaper carried two short articles, each touching upon the same political milestone. It had been precisely one year since the death of King George VI, and thus the first full year of the modern Elizabethan age.
The Citizen's first article was brief and matter-of-fact. The front-page Associated Press column recounted the technical difficulties suffered by the Honourable Artillery Company after its cannons misfired during their salute of the new Queen. Regardless, the article continued, "flags were unfurled, the troops paraded, and the press was filled with laudatory references to the sovereign who is expected to introduce an Elizabethan era of enterprise and adventure."
Article content
The second story, on page 19, was also complimentary. Reuters declared, "It takes a sense of humour, an earnest, intelligent character, and abounding energy to do the royal job as well as Elizabeth has done in the last year. She has performed her duties so artlessly that many do not realize how hard-won is her achievement."
As it has now been nearly a year since the Queen's death, I'd like to take this opportunity to bookend the Citizen's coverage of Elizabeth II. For me, the coming anniversary (Sept. 8, 2023) inspires reflection not only on the biographical details of the Queen's life, or her connection to Canada, but on her remarkable embodiment of the virtues inherent in constitutional monarchy.
Arguments against monarchy are, for the most part, logically sound — at least in theory. The idea that our head of state inherits the role, lives thousands of miles away on another continent and lacks any democratic oversight seems a more-than-reasonable critique. And yet, when I think of the late Queen, it all feels rather beside the point.
Elizabeth II certainly did inherit her role. In fact, historians routinely ascribe her devotion to service and sense of duty to her upbringing; radically focused on mastering the tasks of kingship after the abdication of her uncle in 1936. Her famous speech, in which she dedicated her "whole life to (our) service," reflects the values instilled in her as a young girl primarily by her parents, but also without doubt by the tutors, governesses and grey-suited officials intrinsic to palace life. While certainly unearned, the monarch's privileged position comes complete with elements of both blessing and curse.
Article content
On objections to the monarch's distance from Canada, I am sympathetic, but according to my own rough math, Elizabeth II spent about 284 days of her life on Canadian soil; that's about nine and a half months spread across about 25 royal tours. Would even more time have been nice? Yes, but it's not as if we can substitute a resident Canadian family for the Windsors. Monarchy earns legitimacy through longevity, so we're likely stuck sharing the personhood of the reigning King or Queen — if not the office of Canadian monarch itself — with the other Commonwealth realms. A shared head of state may also offer certain advantages: organizations such as CANZUK and the Commonwealth of Nations first among them.
Now, on the question of democratic legitimacy, let me first point out that several notable academic works make solid cases for the stability, continuity and good governance brought by constitutional monarchy. As you're free to peruse those on your own time, let me just say this: no partisan president, prime minister, legislator or local dog catcher has ever enjoyed an affection so extensive and enduring as did the late Queen, and none ever will.
Article content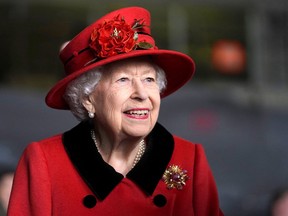 In fact, it was this very system of constitutional monarchy that allowed Elizabeth II to attain her iconic status. Without the strictures of political neutrality, the pomp and majesty of ceremonial duty, the lifelong permanency of the role, or the other constitutional conventions governing monarchy, no political figure, regardless of his or her virtues, could have remained so beloved for so long. During the Queen's reign, it was commonly heard among republican detractors that, while they hated the monarchy, they really couldn't conceive of its end during her lifetime. Whether out of their own respect, or their recognition of the respect of others, even the activist class acknowledged the challenge Elizabeth II posed to their cause.
At this point, you may be asking, will King Charles III, now one year into his reign, ever attain the reputational status enjoyed by his late mother? Without the same disposition, historical circumstances, or opportunity for a long reign, probably not. Still, even if he doesn't rank alongside Britain's greatest monarch, Charles's own history of service is admirable.
Article content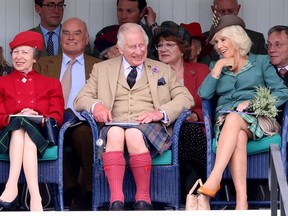 While not quite as prolific a traveller as the late Queen, King Charles has thus far spent about 162 days in Canada: that's five-and-a-half months spread over roughly 20 separate trips. Much of his time during these "homecoming" tours has been devoted to charitable endeavours. In 2010, Charles established the Prince's Charities Canada, and then the Prince's Trust which, among their many efforts, provide entrepreneurship opportunities for Canadian veterans and employment support and skill-building for our youth.
For other examples of his service to Canada, one can look to the Seeing is Believing program, the Prince of Wales Prize for Municipal Heritage Leadership, his efforts to revitalize indigenous languages or the royal patronage he's granted to various Canadian organizations.
Around the world, as the partisan political divide grows ever wider, many of the things that once united us — patriotism, religious affiliation or community-mindedness — remain far out of vogue. Admittedly, few Canadians likely give much thought to our governing structures, especially the monarchy, but that's precisely why the quiet reverence inspired by the late Queen is so striking.
Article content
If I'm correct, and no other system of government could have produced a civic figure so universally admired, then to remove or significantly alter Canada's constitutional monarchy would be to deny future generations the opportunity to again share in that experience. When so much seems to divide us, it would be a shame to lose the only national institution capable of producing so iconic a figure as was the late Queen.
David C. Martin is a historian and writer focused on bringing historical background and context to contemporary events.
Denley: City of Ottawa bureaucracy can drive you through the roof

Richardson: Teaching climate change — how we can help empower students