Kim Russell, the women's lacrosse head coach at Oberlin College, a liberal arts school in Ohio, continues to speak out regarding transgender inclusion in women's sports as she was a guest on "The Ingraham Angle" with Laura Ingraham on Tuesday night. 
Russell has been the center of a large debate with Oberlin College after she talked about how administrators and her players ridiculed her after she posted her personal viewpoint about Lia Thomas winning an NCAA championship in swimming in 2022 on social media. 
Russell reposted a headline that sarcastically congratulated former Virginia swim star Emma Weyant for defeating Thomas, a transgender female, where the Yeowomen head coach wrote, "What do you believe? I can't be quiet on this… I've spent my life playing sports, starting & coaching sports programs for girls & women…"
CLICK HERE FOR MORE SPORTS COVERAGE ON FOXNEWS.COM
That post from Russell sparked a large controversy with Oberlin College, where administrators stepped in to ridicule Russell. She recorded those conversations, which were played on the show and are featured in the Independent Women's Forum documentary she participated in on Tuesday.
"Unfortunately, you fall into the category of people that are kind of filled with hate in the world," Natalie Winkelfoos, associate vice president for athletics, said to Russell in the recording.
"It's acceptable to have your own opinions, but when they go against Oberlin College's beliefs, it's a problem," Creg Jantz, senior associate director of athletics, added. 
Ingraham's first question to Russell was whether the head lacrosse coach had broken any rule. 
OBERLIN COLLEGE COACH: 'FELT LIKE I WAS BURNED AT THE STAKE' OVER OPINION ON TRANS ATHLETES IN WOMEN'S SPORTS
"None," Russell replied. "There were no rules that I was breaking. I was speaking my belief, my opinion. When I took that to the college with a letter from my attorney, I said, 'If I am breaking university policy, please tell me what that policy is. Please do so in writing. And if you're going to fire me for breaking that policy, please do it now.'"
May Mailman, senior legal fellow for the Independent Women's Law Center, was also present for the discussion, where she highlighted Oberlin College's specific "missions and values."
"Funny enough, Oberlin College's missions and values, which is on their website, says that they foster an environment that is respectful of divergent viewpoints. That's the type of students they want to recruit.
Oberlin College delivered a statement to "The Ingraham Angle," where it said, "Freedom to express one's views is a cornerstone of our democracy and is certainly important to our Oberlin College community."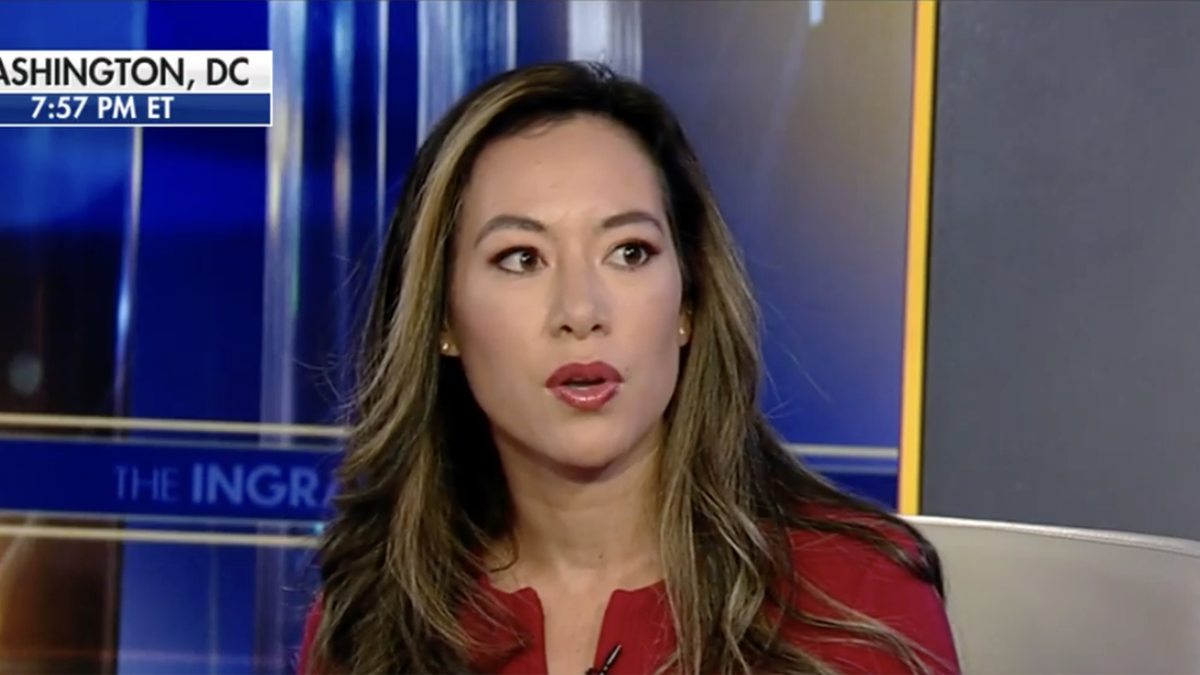 However, when posting on social media, Oberlin College said staff should "reflect upon any potentially negative posts and the impact they could have upon your ability to effectively perform the roles and responsibilities of your job."
Russell went on to explain that it was one player on her lacrosse squad that went director "right to the athletic director, and the athletic director came to me and that's how this all started."
Russell was told to write an apology letter to the athletics department and the team, but she didn't do it. 
She said she's willing to have a conversation with anyone on the topic, but won't hide her passion on the topic. 
"I really believe that women should be competing against other biological females," she said in the documentary. 
"We've heard from other coaches who want to be leaders for their teams," Mailman added. "…It is up to the adults. We can't let the whole obligation for women rest on college kids. There have to be coaches that speak up and protect women."
RILEY GAINES FLOATS LEGAL ACTION AFTER STORY SPARKS 'INFILTRATION OF PERSONAL THREATS TO MY SAFETY'
"Oberlin has asked her not to attend certain events," Mailman added. "This would never happen to a men's coach who stood up for male players."
Russell made waves when she said she "felt like I was burned at the stake" when she had a meeting with the lacrosse team, the athletic director, the Title IX officer for her department and a Diversion, Equality and Inclusion officer along with the Title IX director and DEI officer for Oberlin College. 
"I felt like I was stoned and hanged all at the same time," she recalled from the meeting. 
Russell later added in the documentary her opinion that "it is scientific that, biologically, males and females are different. Period. I don't believe biological males should be in women's locker rooms. Where's the Me Too movement now? What happened to that?"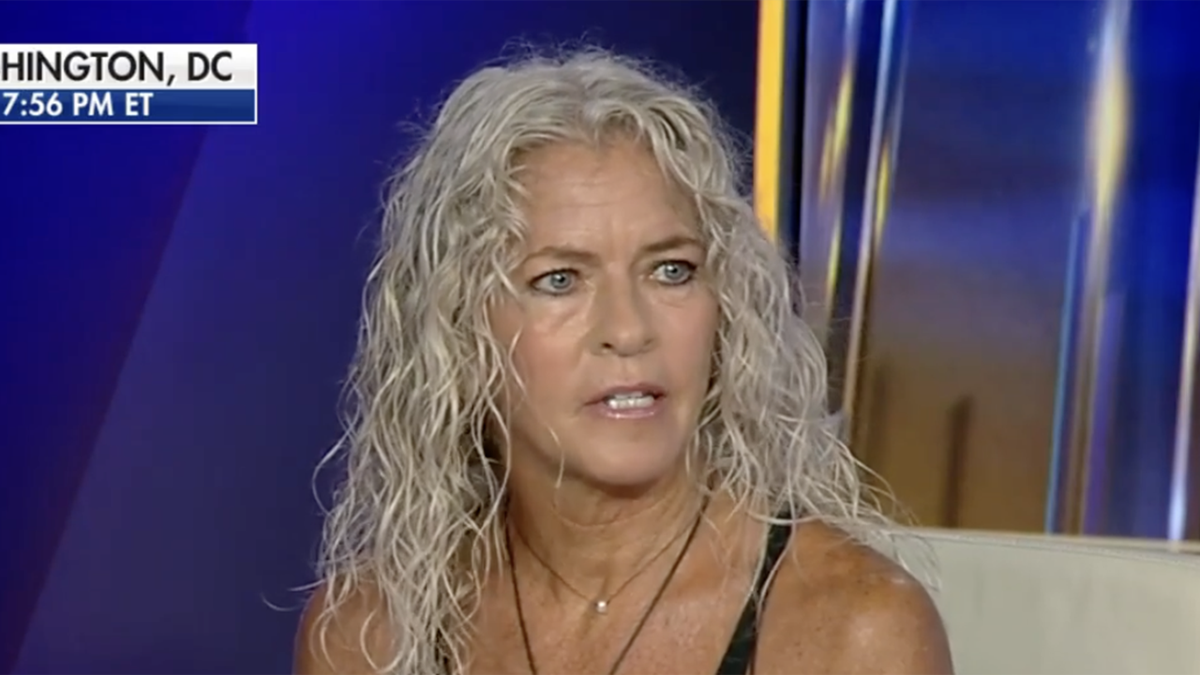 Riley Gaines, who hosts the "Gaines for Podcast" , is a leader for fairness in women's sports and praised Russell for sticking to her beliefs. 
"This is really really huge. The voice we've been missing is that of coaches," Gaines wrote on X, formerly Twitter. 
CLICK HERE TO GET THE FOX NEWS APP
Russell ended the segment with Ingraham saying that suing Oberlin College is on the table as well as all other options. 
"We're in the middle of the storm right now," Russell said. 
Fox News' Ryan Gaydos contributed to this report.