Lamar Jackson is 26-years-old and is widely viewed as one of the NFL's young star quarterbacks. But even being in his mid-20s apparently does not mean that Jackson does not have moments of feeling old.
The two-time Pro Bowl signal caller is one of the most dynamic play makers in the NFL, and his skills have rubbed off on even younger quarterbacks — especially rookie Anthony Richardson.
The Indianapolis Colts rookie is 21-years-old, and he recently revealed that he molded his style of play after Jackson as well as 2015 NFL MVP Cam Newton. 
CLICK HERE FOR MORE SPORTS COVERAGE ON FOXNEWS.COM
Richardson's comments were likely meant to be a compliment to Jackson. Instead, the remarks seemed to leave Jackson reflecting on how much time has passed since he entered the league.
TOM BRADY SHUTS DOWN IDEA OF RETURNING TO PLAY FOR JETS: 'NEXT QUESTION'
"Want me to be honest, right? That made me feel old, and I'm only 26," Jackson responded to reporters questions about Richardson's comment. "Like he comparing me, himself, and Cam … I'm like, 'Dang.' Comparing yourself to me, and I'm still, you know, … young."
Jackson also provided his own compliment to Richardson, saying he admired how he played at the college football level and in his first two professional games.
"I appreciate stuff like [Richardson's compliment]. I did see him a couple times in college, and he played phenomenal, and as of his first two games he has, too."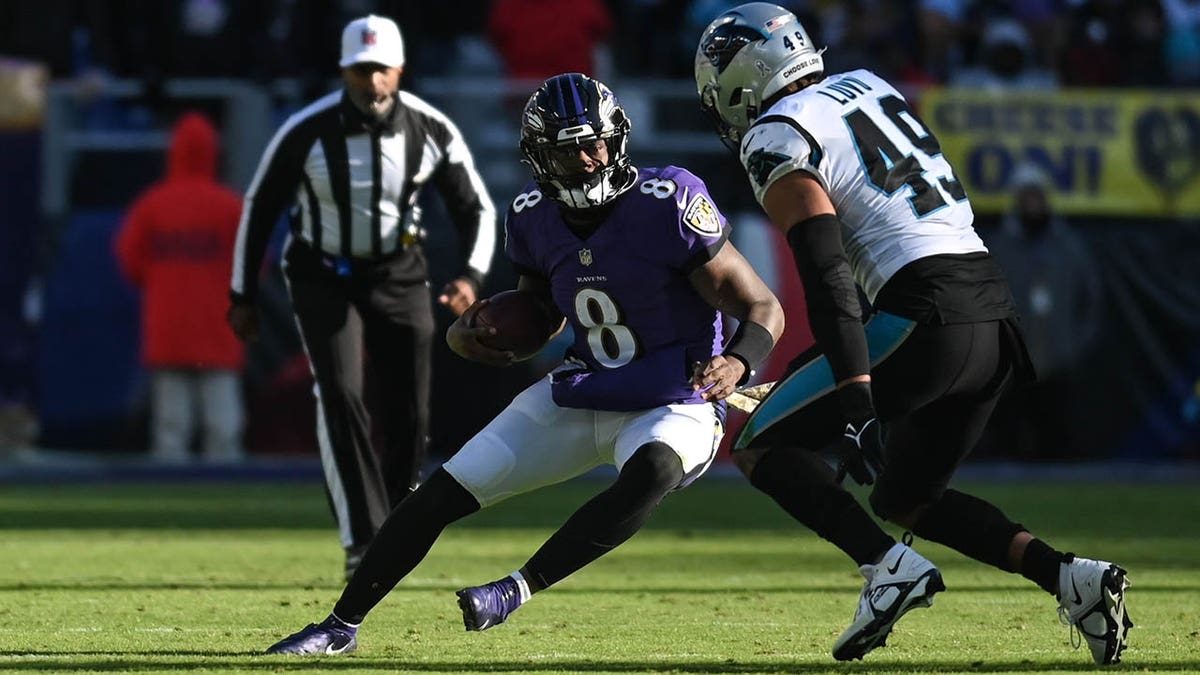 Richardson showed off his impressive athleticism during his time play for the Florida Gators. He particularly shined during the 2022 season, which prompted the Colts to draft him at the No. 4 overall spot in April.
Aside from their similarities on the football field, Richardson and Lamar have another thing in common — they are both South Florida natives.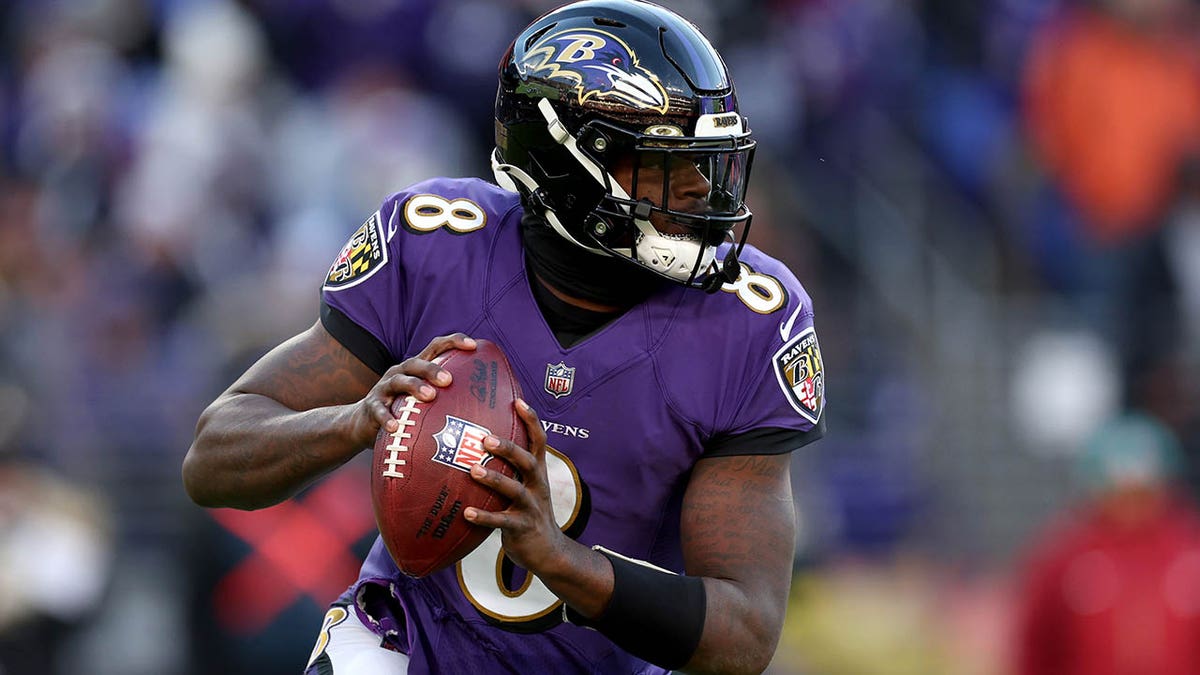 Jackson's 2023 season has gotten off to a strong start. The star quarterback is surrounded by arguably the best supporting cast he has ever had. 
The Ravens added wide receivers Zay Flowers, Nelson Agholor and Odell Beckham Jr. to the roster this season. While wide out Rashod Bateman continues to work his way back from an injury.
CLICK HERE TO GET THE FOX NEWS APP
Richardson suffered a concussion during the Colts Week 2 win over the Houston Texans, and his status for this Sunday's game against Jackson and the Ravens remains unclear.