Dallas Stars president and CEO Brad Alberts apologized to the NHL and the Vegas Golden Knights after their fans threw debris at opposing players during a 4-0 Game 3 loss in the Western Conference Finals on Tuesday.
With their team down 4-0 late in the second period, Dallas fans vented their displeasure by throwing debris on the ice.
Referees had the players leave the ice for the locker rooms with 21.6 seconds remaining in the period after Dallas center Max Domi was assessed a 10-minute misconduct penalty.
STARS-GOLDEN KNIGHTS PLAYOFF GAME HALTED AFTER DALLAS FANS ANGRILY THROW DEBRIS ON ICE
"On behalf of the Dallas Stars organization, I would like to apologize to the Vegas Golden Knights and the National Hockey League for the actions of a few of our spectators at last night's game," Alberts said Wednesday in a statement. "Their actions were unacceptable and put the safety of the players and fans at risk."
"We take pride in providing the best experience for everyone who enters our arena. The actions of these individuals certainly do not reflect our great city, organization and loyal [fan base]."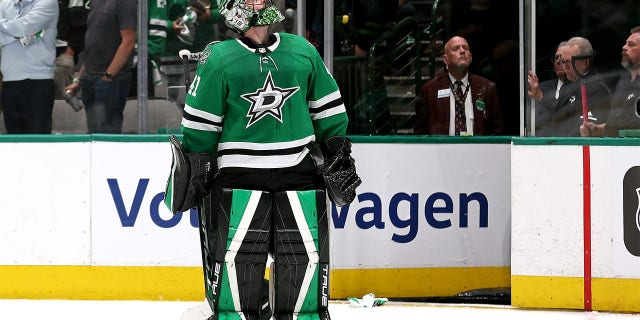 CLICK HERE FOR MORE SPORTS COVERAGE ON FOXNEWS.COM
When the teams returned to the ice to finish up the second period, a bag of popcorn was thrown in the direction of Vegas goaltender Adin Hill.
"It was a little weird," Hill said. "I've never seen so much stuff on the ice, that's for sure."
CLICK HERE TO GET THE FOX NEWS APP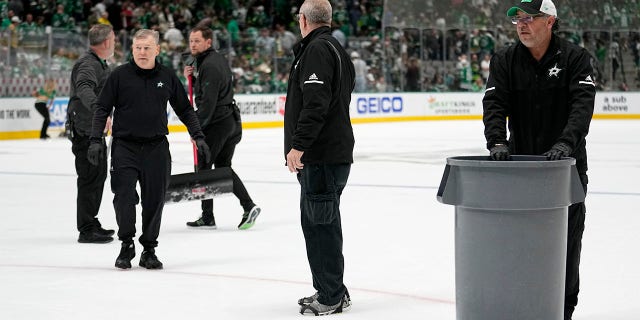 The Golden Knights scored three goals in the first period, all of which came within the first 7:10 of the game.
"We have tremendous fans. We love playing for them. They're engaged, and they want it as much as we did, and they showed it in that way," Stars forward Joe Pavelski said, according to the Dallas Morning News. "You don't like to see it, but we have to be better for them."
Vegas will go for the sweep in Game 4 on Thursday.