Looking to get rid of your "bingo wings," the excess fat around the upper arm area?
While it's not possible to "pick and choose" exactly where fat is lost on your body, you certainly can target specific areas to tone, such as the underarm muscles (the triceps), Cara D'Orazio, a New York-based certified personal trainer certified through the American College of Sports Medicine, told Newsweek.
Where you store fat in your body is largely influenced by genetics and women are at a greater risk of carrying excess weight in their arms, according to a January 2019 study published by the peer-reviewed journal Nature Communications.
The United Kingdom-based study found that "the total amount of adipose [fat] tissue in the arms was estimated to be higher in females compared to males."
The study also found that the "amount of fat stored in the arms in females is highly correlated with BMI [body mass index] and WC [waist circumference]." The finding suggested that "the proportion of fat stored in the arms will generally increase with increased accumulation of body mass and adipose tissue."
Regardless of gender, carrying too much fat comes with potentially fatal health risks. A June 2022 study in the International Journal of Obesity, found that "higher body fat content was related to a higher risk of mortality."
Easy ways to trim down your 'bingo wings'
Here are three simple ways to tone your arms and cut down fat:
Do Dips and Extensions
D'Orazio said tricep dips, which can be done on a workout bench, a chair or the edge of a sofa, are performed by doing the following:
Sit on the bench and put your hands next to your hips.
Grip the edge of the bench with your palms on the bench and fingers on the edge.
Move the body off the bench with knees bent and feet together.
Lower the body toward the floor by bending your elbows until the upper arms are parallel to the floor.
Bring yourself back up to the starting position.
D'Orazio said tricep extensions, which can be done seated or standing, are performed with the following moves:
Hold the barrel of a weight in both hands.
Bend your elbows to bring the weight to a 90-degree angle behind your head.
Raise the weight back up.
For both dips and extensions, D'Orazio advises doing two sets of 12 to 15 repetitions.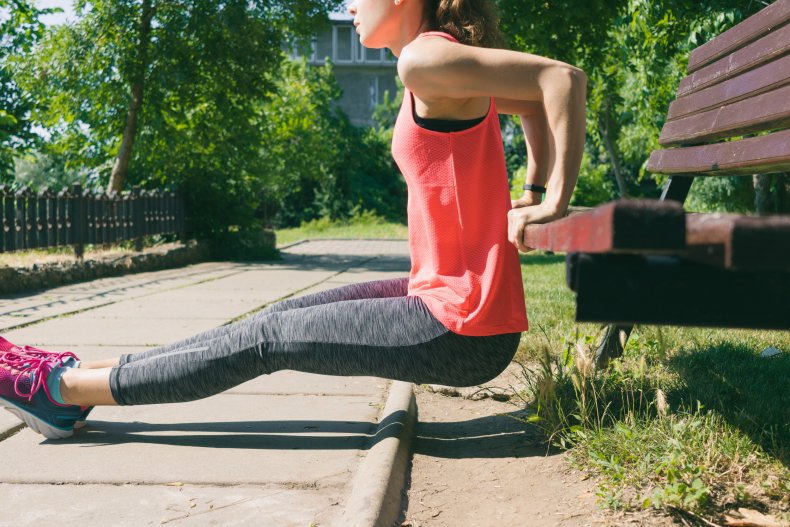 Lift Weights
Emily Schofield, a certified personal trainer at Ultimate Performance in Los Angeles, told Newsweek that the only way you get rid of the "unsightly fat" from your arms is to reduce your overall levels of body fat.
The best way to turn your body into "a fat-burning furnace" is to lift weights, she said.
"This does not mean you're going to turn into a bodybuilder, which is a myth some women still believe," Schofield said. But lifting weights is best for achieving that "athletic, lean physique" and "enviable arms."
You should prioritize "big moves" such as deadlights and bench presses, according to the personal trainer.
"These moves are super-effective for not only getting your heart racing and burning fat, but they will also provide ample stimulus to grow the muscles in your arms," Schofield said.
"The stronger your muscles are, the more energy your body will need to expend to maintain your muscularity," she explained. "All of which means you'll be burning fat constantly throughout the day, not just on the gym floor."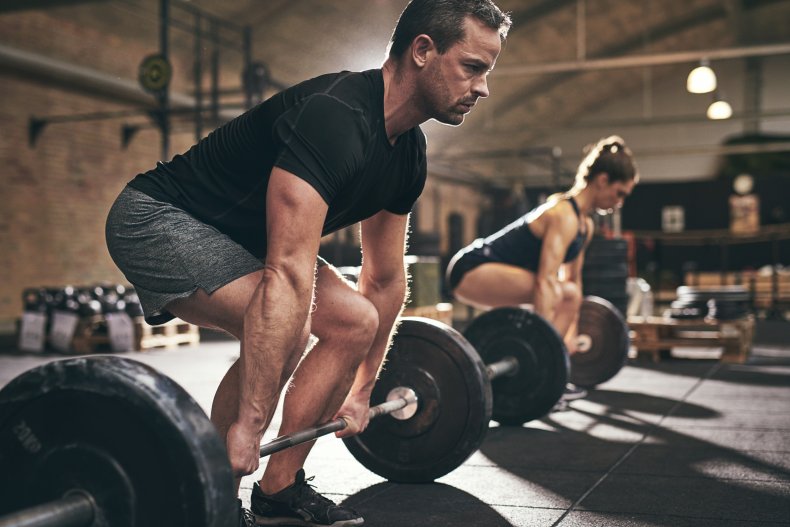 Eat 500 Fewer Calories a Day
Schofield said you could do hundreds of arm exercises daily, "but you won't see any changes to your body fat levels unless you get your diet under control."
To banish unwanted fat, you need to consume fewer calories per day than you expend. "Everyone is different, but subtracting 500 calories from your daily calorie consumption is a great place to start," said the personal trainer.
Schofield advised that your diet should consist of "high-quality, single-ingredient protein" sources such as chicken, turkey, salmon and grass-fed beef.
"These foods have a high-thermic effect so they will speed up your metabolism, burn unwanted calories, and support muscle growth," she said.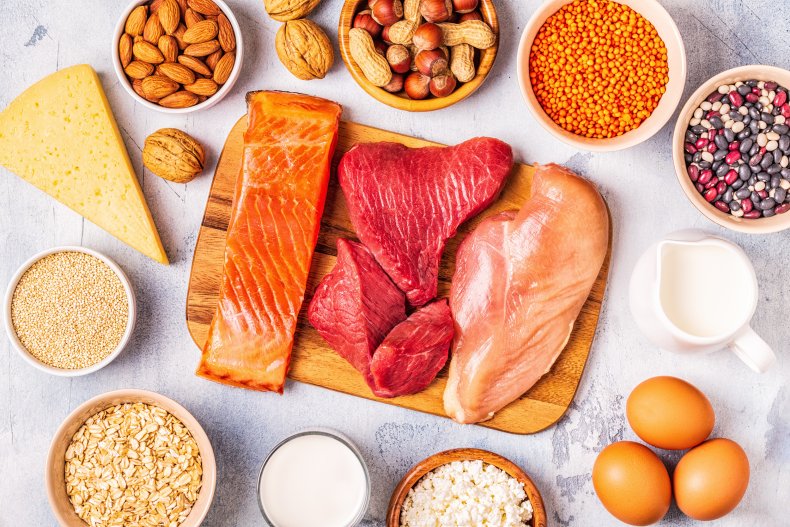 Do you have any fitness tips to share? Send them to [email protected] with some details and your tips could be featured in Newsweek.