If you haven't already heard of Shah Rukh Khan — First, where have you been? Second, why?! — it's beyond time to get to know the Bollywood megastar.
When he isn't dominating headlines in South Asia or trending all over news aggregation apps, the 57-year-old Indian icon is cranking out big-budget, Hindi-language films. With his physical energy and magnetic charm, he's been bolstering the billion-dollar movie business in Asia for years, including with two blockbusters this year: the action-packed "Pathaan" and the revenge thriller "Jawan." The films mark his cinematic comeback after a four-year hiatus, and they've broken several box-office records of his own making.
"SRK is indeed one of the most iconic and popular Indian film stars ever," said Rajkumar Akella, the managing director of Comscore Movies India, who is based in Hyderabad, India. "His appeal and cultural influence on India and Indian diaspora and even global audiences are far larger than the box office data can ever justify."
To date, the actor has appeared in at least 109 titles — per IMDb — during his decades-long career. Reps for SRK couldn't respond by the time of publication to The Times' request for comment.
Here are some key facts to know about the influential cinema icon:
He goes by SRK
Sometimes you might see his named spelled Shahrukh Khan too, but he's affectionately known as SRK to his fans and active social-media following. His many other nicknames include the regal "King Khan," "Baadshah of Bollywood," "King of Romance" and, occasionally, Bollywood's "most important cultural export," with his star power likened to that of Tom Cruise and Tom Hanks — combined.
The New Delhi-born entertainer grew up in the industrial west coast port city of Mangalore. He described himself on social media in 2010 as "half Hyderabadi (mother), half Pathan (father), and some Kashmiri (grandmother)."
Since we're on the topic of fractions, SRK is one-third of the affectionately regarded "Bollywood Khan triumvirate" that also boasts Aamir Khan and Salman Khan, none of whom are related.
SRK succeeded influential Indian film star Amitabh Bachchan, who was known as the Angry Young Man of Indian Cinema during his reign over Indian theaters from 1973 until the turn of the century, Akella said. But what's unique about SRK's ascent to stardom is that he doesn't hail from an influential film family. Instead, the Baadshah of Bollywood trod the more humbling boards of TV sound stages.
"I was driving down a small lane in India recently, and I remembered that 20 years ago I was driving down the same lane, and I had maybe $10 or $20 in my pocket," he told The Times in 2011. "I couldn't believe all that had happened to me. I feel lucky and even guilty to have this much."
He might be the biggest movie star you've never heard of
As The Times put it in 2011: SRK "is the biggest movie star you've never heard of." But a lot has changed in the last decade, and if his movies aren't baked into the American cinema-going DNA, they certainly are in South Asia.
The movie star arguably commands a larger fan following than any other working actor in the world, given India's 1.4 billion population and its recent distinction as the world's most populous country. However, Khan told CNN's Fareed Zakaria in 2016 that half of his fans are from other places, presumably with many hailing from the Indian diaspora. Few, if any, actors have comparable popularity, domestically or abroad.
But first, a word about Indian cinema…
India is still the only market where Hollywood movies struggle to compete. And Khan remains its singing, dancing and gun-toting leading man.
Hollywood movies' popularity and revenue in that market are indeed growing with each year, but their contribution to the overall Indian box office is only about 15%, according to Comscore. That means 85% of Indian box-office revenue comes from local content, mainly from Bollywood (the Hindi-language movie industry), and Telugu and Tamil cinema.
"In no other territory across the world Hollywood's share is as low," Akella said, noting that the Chinese market has only become harder to break into in recent years because the country has a quota system that is generating more revenue for local productions. "But in free markets, India has the highest share for local content," he said.
Indian cinema has been a mainstay of the global box office for years, said Paul Dergarabedian, senior media analyst at Comscore. And before the COVID-19 pandemic, Dergarabedian said in an interview this week, Indian films would just bubble under the top 10 global box-office films. In recent years, they've ascended into the top five.
"Indian cinema has had a profound impact not just in India but around the world," he said. "And Khan is a global superstar, so for any fan of film or film buff, he should be on your radar."
He got his start in TV and quickly became the King of Romance
SRK arrived in Mumbai — the metropolis formerly known as Bombay where Bollywood originated — in 1991. He made a meager salary on the Indian TV show "Fauji," but landed his cinematic debut within a year in the commercial hit "Deewana," playing a ruthless avenger.
His breakout role came in 1993 in the romantic thriller "Baazigar," where he starred as an antihero for the first time. (His obsessive-lover character tries to persuade his girlfriend to commit suicide with him to avoid a forced marriage — then kills her!)
He further made a name for himself in the 1990s with the psychological thrillers "Darr" and "Anjaam," and a series of romantic musicals, beginning with his 1995 sensation "Dilwale Dulhania Le Jayenge."
On "Dilwale Dulhania Le Jayenge" — the title translates to "The Bravehearted Will Take the Bride" — he teamed with director Aditya Chopra and played a Lamborghini-driving London-based man who pursues his love back to India to win over her family. The film holds the record as the longest-playing movie in Indian film history and had an uninterrupted run in a single cinema for nearly 25 years.
That film, coupled with the late-'90s romantic musicals "Dil To Pagal Hai," "Kuch Kuch Hota Hai" and the 2001 family drama "Kabhi Khushi Kabhie Gham," earned SRK the "King of Romance in Bollywood" moniker.
He also padded his film credits with the box-office disappointment "Swades" and the sports drama "Chak De! India." However, he became better known to international audiences for his critically acclaimed turn as an alcoholic in the 2002 musical drama "Devdas" and for his role as an autistic man in the 2010 film "My Name Is Khan." (His 2007 romantic musical "Om Shanti Om" made headlines this summer after going viral for its spot-on "Barbie" reference.")
In 2011, his slick science-fiction movie "Ra.One" was touted as the most expensive Hindi film production in history with a budget estimated at $30 million. But the superhero flick only reached No. 11 on his top-grossing films list, according to Comscore.
He released the semi-hit "Raees" in 2017, followed by the 2018 dramedy "Zero," in which he played a young man with dwarfism.
He has two huge films out this year and they're breaking box-office records — fast
He went on a four-year hiatus that ended earlier this year with the release of his blockbuster "Pathaan." In a February #AskSRK session for the film on the platform then known as Twitter, the actor explained that he took the break to sit at home and watch all the films that he could "to become an audience again and not be a movie maker."
It seemed to work, because the two action thrillers are among his most successful. "Pathaan" nabbed the title of the biggest global opening ever for a Hindi-language film — only to be outdone earlier this month by "Jawan," which earned $9.4 million in India and $15.6 million worldwide in its opening weekend, according to Variety.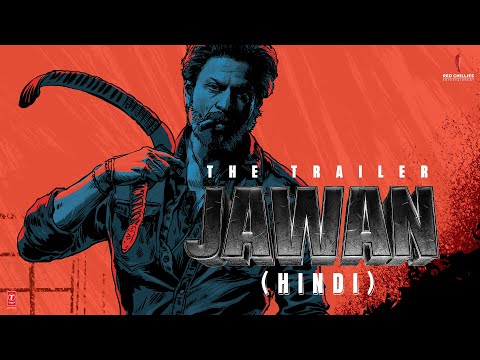 In the Atlee Kumar-directed "Jawan," SRK has two roles: a soldier named Azad and his father, Vikram, whom he believed to be dead. The action-packed political thriller has already earned about $101 million globally, as of Monday, and when it exceeds $122 million, Khan will make Indian cinematic history again as the only Indian actor to have two films (also released in the same year) that breached the lofty Indian rupees 1,000-crore mark.
Theories about his enormous success this year include his welcome homecoming to the big screen, with the public demonstrating its love for him by rewarding his films at the box office.
SRK's appeal is enormous in India as a whole, but most of the revenue for his films comes from North India, where Hindi is the most widely spoken language. The five South Indian states account only for a small percentage of his revenue, Akella said, but that trend has shifted with the release of "Jawan."
"Pathaan" has generated $80 million in India but only about $3 million of that comes from South-Indian-dubbed versions; 96% is from the Hindi version. However, that trend changed with "Jawan," which marks the first time a a Bollywood film's southern-language dubbed versions have generated in excess of 10% of the $70 million it has earned so far.
SRK has two more films coming out this year, including a cameo in the Salman Khan-starring "Tiger 3," which will be released for the Diwali holiday in November, and a lead role in the Rajkumar Hirani-directed "Dunki," which is set for release at Christmas.
But he won't do any Hollywood films
The superstar speaks Hindi, English, Urdu and Kannada, and his films are translated into even more languages. However, he's expressed repeatedly that he's not interested in crossing over to western cinema as Priyanka Chopra and Deepika Padukone have done.
"My English is not good. If they give me a role of a dumb person who doesn't speak, maybe then there's a possibility," he said when posed the question at the 2008 Berlin Film Festival.
"I am not trying to be modest," he added, according to the Indian Express. "I am 42 years old. I am a little brown. I don't have any [unique selling point] as an actor, I don't have any specialty. I don't know kung fu, I don't dance salsa and I am not tall enough. … I have seen the recent European films, there is no place for me there, no space for me. I don't think [I] am talented enough. Instead, I would like to continue working in India and take Indian cinema to the world."
Khan, who holds five honorary doctorates, passed on appearing in the 2008 film "Slumdog Millionaire," forfeiting the game-show host role to Anil Kapoor.
"It's a very nice movie, but it's not an Indian movie," Khan said of Danny Boyle's best picture Oscar winner. "We need a 'Life Is Beautiful.'"
Meanwhile, he's worth nearly $40 million
Khan is regularly listed among the 10 richest actors in the world, reportedly coming in fourth recently with a net worth of $38 million, according to figures from GQ India and Forbes. The actor has diversified his portfolio by launching a production house, purchasing the Indian Premier League cricket team Kolkata Knight Riders and locking in plenty of brand endorsements with Pepsi, Nokia and Tag Heuer.
The entertainer also invests heavily in real estate and owns properties in L.A., New York, London, Dubai, Mumbai and Alibaug, India.
He's married with three kids
Khan is married to Hindu interior designer Gauri Khan, and candid images from their 1991 Hindu wedding festivities went viral on Reddit in July. They have three children: Aryan, 25, Suhana, 23, and AbRam, 9.
Aryan Khan landed the star in hot water last year after he was arrested on charges of drug possession, although the charges were eventually dropped due to lack of evidence. Not surprisingly, there was a huge outpouring of public sympathy for what the family had to endure.
U.S. airports humble his ego
Khan has maintained that the key to his fame is accessibility — but sometimes that doesn't work in his favor. The actor has repeatedly been detained at U.S. airports while trying to enter the country.
In 2009, during the run-up to his film "My Name Is Khan," the actor's mistreatment at New Jersey's Newark Liberty International Airport elicited reprisals from government ministers and shocked headlines from Indian news media that couldn't fathom SRK going unrecognized. However, some suggested that Khan had highlighted the incident as a publicity stunt for "My Name Is Khan," which is in part about the discrimination Muslims faced in the United States after the Sept. 11, 2001, terrorist attacks.
"I don't mean to sound pompous," the actor said at a two-hour Mumbai news conference after the incident, "but Shah Rukh Khan doesn't need publicity. I am too big a star for that."
"Whenever I start feeling too arrogant about myself, I always take a trip to America," he said during his speech, after his release from detention. "The immigration guys kicked the star out of stardom."
In 2012, he was detained again, this time at Westchester County Airport in White Plains, N.Y., on his way to give a speech at Yale. And in 2016, he was again pulled aside at LAX while trying to enter the United States.
Secularism has mired him in controversy
"Religious intolerance and not being secular … is the worst kind of crime that you can do as a patriot," he said in 2015, sparking much debate. The actor later clarified that his comments were misinterpreted and taken out of context.
But since he made the remarks about growing religious intolerance in India, the actor and his films have dealt with numerous attacks from right-wing Hindu groups. The attacks have grown more personal and concerted as of late, particularly around the releases of "Pathaan" and "Jawan."
His popularity, and the popularity of any Indian film star, transcends generations and religions. Khan strives to appeal to his compatriots and families with his body of work.
That Khan is Muslim has been an issue for some Hindu nationalists who want to center his established image around his religious identity. However, he observes both Hindu and Islamic rituals at home and has publicly displayed as much.
The actor has also played more Hindu characters on screen than Muslim characters. Still, Hindu critics have called for boycotts of his films or demanded a ban on their release. "Pathaan" elicited such a response over its song "Besharam Rang," which features his co-star Padukone in a saffron-colored bikini. Saffron is the color of the top band in the Indian flag and is associated with spirituality. Islamic groups have also complained about "Pathaan" over concerns about obscenity and religious misrepresentation. But fans keep supporting Khan, with some even lining up at 4:30 a.m. to see "Jawan," which is on track to keep breaking box-office records in India.
However, these were not majority opinions and have gradually faded, with many theatergoers viewing the protests as unwarranted attacks against him that only amplified people's affection for SRK.
Times multiplatform editor Rubaina Azhar contributed to this report.