An Indianapolis woman has been arrested for allegedly injuring a baby while attempting to stab a dog.
The Indianapolis Metropolitan Police Department responded to a call concerning an incident of violence shortly before 11 p.m. on Tuesday at the Days Inn Hotel, located on the 8300 block of Craig Street. Upon arrival, IMPD officers discovered a one-year-old girl who had sustained a stab wound to the neck, according to a report by Fox59.
Officers managed to locate the suspect, Sharon Key, who was attempting to hide near some bushes outside the hotel premises. Key, 32, the child's aunt, was arrested for criminal recklessness in connection with the incident.
According to official police reports, Key cried while speaking to officers and claimed the stabbing had occurred unintentionally.
Following the incident, the child's mother, who was also in the hotel room at the time, called 911.
Key informed the police that her family had visited a Burger King restaurant and bought some food and had then returned to their hotel room. Key claimed that her dog, a pit bull, had eaten her chicken sandwich. She then pursued the dog around the room while brandishing a knife when the dog leaped onto the bed where her niece was resting, leading to Key allegedly inadvertently injuring the child instead of the dog.
The child's grandfather, Tracy Griffin, confirmed to Fox 59 that the child was taken to Riley Children's Hospital and received treatment, including several stitches to her ear and neck. He also said the child is expected to survive the ordeal.
"I want her to be accountable for this. My granddaughter will be scarred for the rest of her life," Griffin said, according to Fox 59. "It's stupid, and at the same time she's a grown-up," Griffin said. "She should have known that baby was sitting right there. I want the book thrown at her."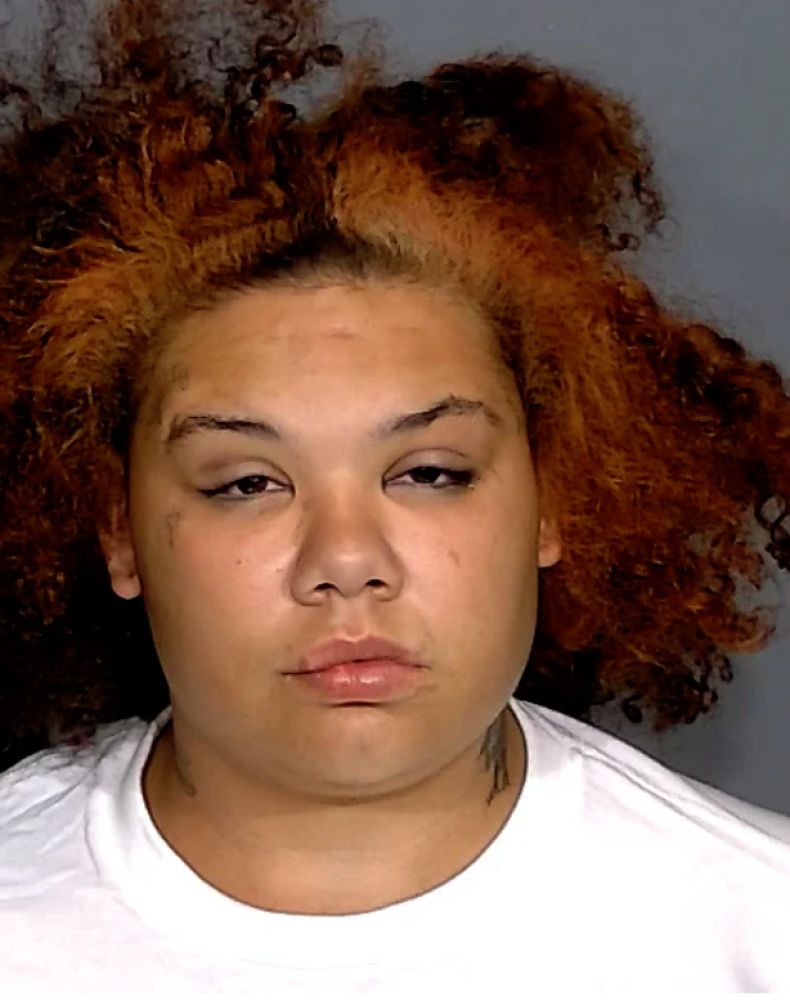 Fox 59 also reported that, according to her family members, Key has struggled with drug and alcohol addiction in addition to mental health issues. They said that they wish the city would assist those in need instead of repeatedly sending offenders to prison.
Key has been in and out of prison over the years. Indiana Department of Corrections records show she has been incarcerated for battery multiple times since 2013, most recently in 2021. The records show her projected release date was July 3, 2023 – less than three months ago.
"This city needs to do better," said Griffin. "All they're doing is slapping her on the wrist."
Newsweek has contacted Marion County Court via email for details on the arrest and an update on the case.