When Queen Elizabeth II died at the age of 96 on September 8, 2022, it sparked an onslaught of tributes from royalty and world leaders alike.
From Barack Obama honoring the monarch's "considerable humor and charm," to French President Emmanuel Macron's message to the people of Britain that "to you, she was your queen—to us, she was the queen," the tributes united nations in grief.
Among the public messages and tributes paid were those made by Elizabeth's own family. Over the days following the monarch's death, each of her four children released official statements, as did four of her eight grandchildren.
Included in these were statements issued by the sons of the new King Charles III, Princes William and Harry.
Relations within the royal family at the time of the queen's death were reportedly tense, as the aftermath of Harry and Meghan Markle's bombshell interview with Oprah Winfrey a year earlier was still being felt.
In the days after the queen's death, the brothers made the effort to show a united front, making their first joint appearances together with their wives since Harry and Meghan's dramatic split from the monarchy and move to the U.S. in 2020.
The united front did not, however, extend to an official joint tribute. Both brothers released their own statements and remembrances of their grandmother, while also honoring their father, the new King Charles III.
Here, one year after the queen's historic reign ended, Newsweek looks at how Prince William and Prince Harry remembered their grandmother.
Prince William – "Incredibly Grateful"
Two days after Queen Elizabeth II's death, Prince William released an official statement in his new capacity as the Prince of Wales, paying tribute to his grandmother's life of service to her country and her family.
While acknowledging the outpouring of love for the queen, the prince said that though he would "grieve her loss," he also felt "incredibly grateful," to have had so many years with her.
"I have had the benefit of The Queen's wisdom and reassurance into my fifth decade," he noted. "My wife has had twenty years of her guidance and support. My three children have got to spend holidays with her and create memories that will last their whole lives."
William also made a reference to the role his grandmother played during the immediate aftermath of Princess Diana's death when he was just 15 years old. William and Harry were staying with the queen and a larger family party at Balmoral Castle when news broke in 1997 that Diana had died following a high-speed car crash in Paris.
"She was by my side at my happiest moments," the prince said of his grandmother. "And she was by my side during the saddest days of my life. I knew this day would come, but it will be some time before the reality of life without Grannie will truly feel real."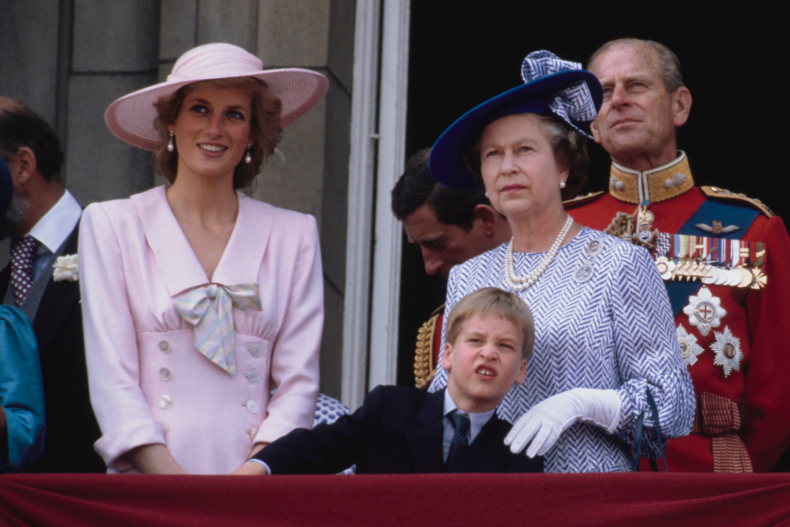 He went on to thank the queen for her "kindness" and for being an example to him of "service and dignity." In closing, he quoted one of the queen's most famous sayings.
"My grandmother famously said that grief was the price we pay for love. All of
the sadness we will feel in the coming weeks will be testament to the love we
felt for our extraordinary Queen," he said. "I will honour her memory by supporting my father, The King, in every way I can."
Prince Harry – "You Are Already Sorely Missed"
Following Prince William's tribute, Harry issued his own tribute via the website of his Archewell organization.
Like William, the prince paid tribute to the "guiding compass she was to so many in her commitment to service and duty."
"Her unwavering grace and dignity remained true throughout her life and now her everlasting legacy," he continued.
"Let us echo the words she spoke after the passing of her husband, Prince Philip, words which can bring comfort to all of us now: 'Life, of course, consists of final partings as well as first meetings.'"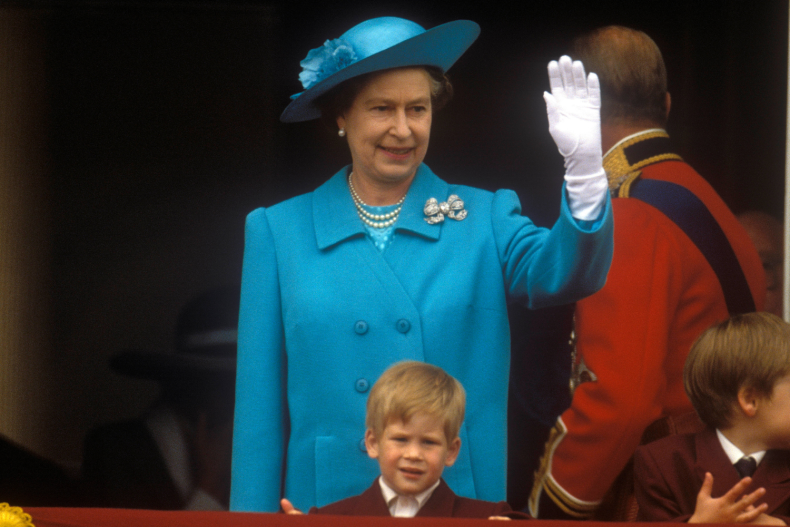 Referencing these final partings, the prince said he was "forever grateful" for all of their "first meetings" highlighting the experiences he and his family had with her.
"From my earliest childhood memories with you, to meeting you for the first time as my Commander-in-Chief, to the first moment you met my darling wife and hugged your beloved great-grandchildren.
"I cherish these times shared with you, and the many other special moments in between," he said. "You are already sorely missed, not just by us, but by the world over. And as it comes to first meetings, we now honour my father in his new role as King Charles III."
James Crawford-Smith is Newsweek's royal reporter based in London. You can find him on Twitter at @jrcrawfordsmith and read his stories on Newsweek's The Royals Facebook page.
Do you have a question about King Charles III, William and Kate, Meghan and Harry or their family that you would like our experienced royal correspondents to answer? Email [email protected]. We'd love to hear from you.