Ari Folman, the Israeli filmmaker and artist who adapted "The Diary of Anne Frank" into a graphic novel, said Thursday he was "devastated" that a teacher in Texas was removed after allowing students in her classroom to read his book.
In an interview with NBC News, he said he viewed the news as "a red alert of where this society is going," describing recent pushes to ban or censor books in public school districts across the United States as "insane."
"It is so sad that today, 80 years after this was written — 80 years — there are people in the U.S. who are not allowing this to be seen or read by children," Folman said Thursday in a phone interview from his home in Mikhmoret, a village in central Israel.
"Anne Frank's Diary: The Graphic Adaptation" was published in 2018. Folman, known for directing the Oscar-nominated animated film "Waltz with Bashir," adapted the text from Frank's world-famous diary. Israeli artist David Polonsky created the illustrations.
In adapting the diary, Folman said he felt it was important to include passages that early editions overseen by Frank's father, Otto Frank, had excluded, including a scene in which the young girl suggests to a female friend that they show each other their breasts.
"She has [sexual] thoughts. I guess it's like every teenage girl who goes through this process that she wrote about. … There's nothing extreme at all," said Folman, who also directed the 2021 animated film "Where Is Anne Frank."
Folman said he was dismayed that the Hamshire-Fannett Independent School District apparently took a "radical" step and removed the teacher last week partly because of that sexual content. The news was first reported last week by local news station KFDM.
Mike Canizales, a spokesman for the school district, told the station that the graphic novel version of Frank's diary was "not approved" to be read in a classroom. "The teacher was sent home," he said in part, adding that there was an "active investigation."
Canizales would not confirm details about the incident following multiple requests for information from NBC News. He instead provided an email that was sent to parents Friday regarding "concerns" over the reading curriculum.
"The Diary of Anne Frank" (also known as "The Diary of a Young Girl") was first published in 1947, two years after Frank died at the Bergen-Belsen concentration camp in Germany. The diary, written in Dutch, chronicles the two years she spent in hiding with her family during the Nazi occupation of the Netherlands.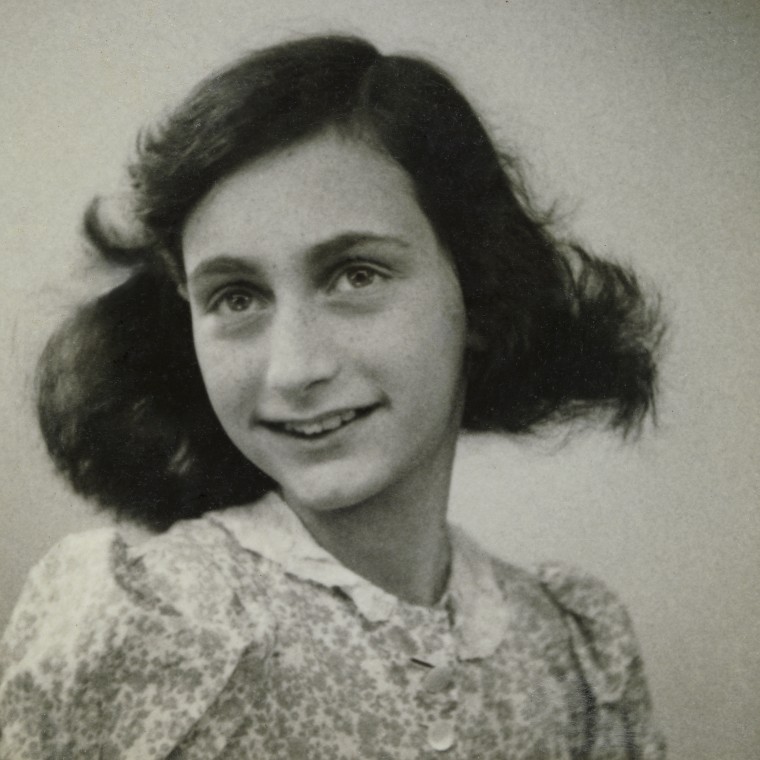 The original diary has been subject to objections for decades. In the last year, the 160-page illustrated version co-created by Folman and Polonsky was removed from at least two schools — one in Fort Worth, Texas, and another in Florida's Indian River County.
In late March, the American Library Association reported that there were more than 1,200 demands to censor library books and resources last year — the highest number of attempted book bans since the group started compiling data more than 20 years ago.
"The vast majority" of the more than 2,500 books targeted for censorship were "written by or about members of the LGBTQIA+ community and people of color," the group said.
"America is the only place where there are issues like this with the diary," Folman said. "Nowhere else."