Social media users are slamming Piers Morgan for his comments about Katy Perry, who he accuses of not revealing the "truth" about her ex-husband Russell Brand.
In an article published in The Sun on September 19, Morgan recounts a 2006 interview he conducted with Brand on behalf of GQ Magazine, as well as a run-in with Perry at a Vanity Fair party in 2013, shortly after the couple divorced.
According to a joint investigation by The Times, The Sunday Times and Channel 4's Dispatches program, Brand has been accused of sexual assault, rape and emotional abuse by four women. The alleged attacks took place during 2006 and 2013, with the 48-year-old comedian denying the claims against him.
A fifth woman has also reached out to London's Metropolitan Police, accusing Brand of sexual assault in 2003, leading to a police probe into the allegations.
Describing the encounter with Perry, Morgan said he asked the 38-year-old singer for an interview. She declined, telling him she was "not ready yet."
"Why not?" Morgan asked her, to which Perry replied: "Because you'll get the truth out of me, and I'm just not ready to tell you the truth! In fact, I'm not sure I'm ready to admit the truth to myself."
"What truth was she worried about admitting?" Morgan asked in the article, before claiming the hitmaker compared her ex to Grigori Rasputin. The infamous Russian holy man was a friend of Tsar Nicholas II, and is best known for his promiscuous reputation (which supposedly involved bedding the Tsar's wife, although historians dispute this).
He said that Brand was "thrilled" with the comparison, calling Rasputin a "pretty powerful bloke," who "could manipulate folks with his eyes."
"I like Rasputin…," Brand supposedly said. "He was all right, wasn't he… a mad monk with magical, mystical powers, having it off with everyone, drinking and getting into fights."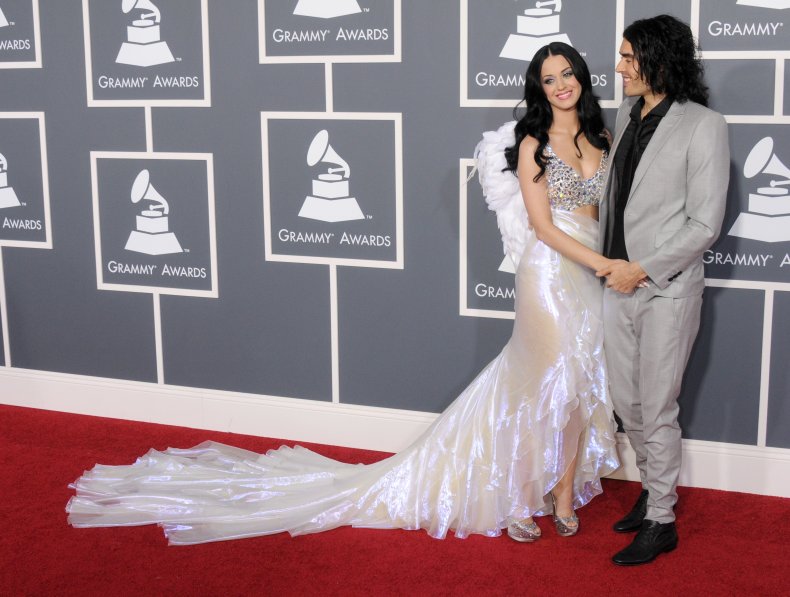 Brand and Perry met on the set of the movie Get Him to The Greek in 2009. They wed in October 2010, but the marriage lasted just over a year, with Brand dumping the pop star by text on New Year's Eve in 2011. Perry is now engaged to actor Orlando Bloom, with the pair sharing daughter Daisy Dove, born in 2020.
Although the controversial journalist wants "punishment meted out" to Brand if the claims are proven to be true, several readers were unimpressed with Morgan's comments about Perry, with X user Dr Jessica Taylor writing: "Katy Perry is NOT responsible for any of this."
"Why Women Are Blamed For Everything Part eleventy million," she wrote.
Jaimi Shrive agreed, commenting: "ZERO responsibility of these disclosures lie with Katy Perry, and she owes none of us her story. Not back then, and certainly not now."
"Gonna remind everyone that Katy Perry isn't responsible for Russell Brand's actions," said Celia. "Or speaking to them. Or even having to warn everyone about him. It is not her responsibility to answer for his atrocities."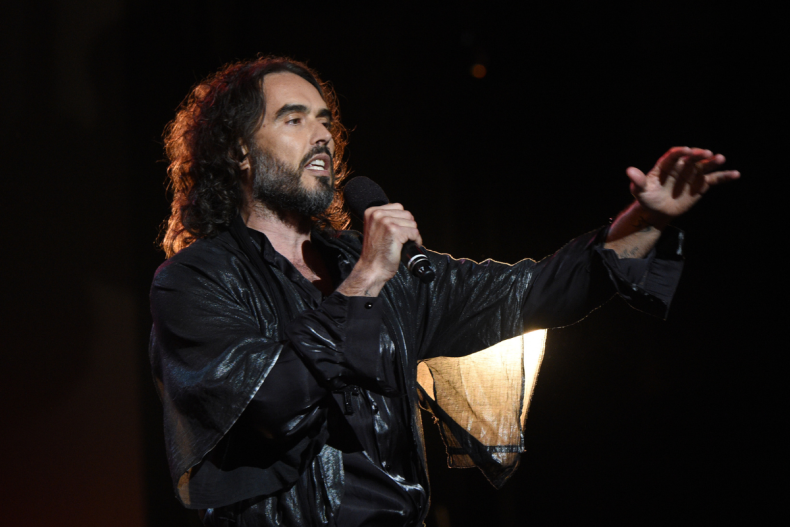 Morgan also referenced a 2013 Vogue interview in the article, in which Perry said: "I felt a lot of responsibility for it [the marriage] ending, but then I found out the real truth, which I can't necessarily disclose because I keep it locked in my safe for a rainy day."
When news of the allegations broke on Saturday, Brand posted a video to social media denying the claims, framing them as a "coordinated media attack."
"Amidst this litany of astonishing, rather baroque attacks are some very serious allegations that I absolutely refute," Brand said in the clip.
"These allegations pertain to the time when I was working in the mainstream media, when I was in the newspapers all the time, when I was in the movies.
"I was very very promiscuous. Now during that time of promiscuity, the relationships I had were absolutely always consensual."
YouTube has since demonetized Brand's channel for "violating our Creator Responsibility policy," which could lose him millions of dollars in advertising revenue. After reports of a possible police investigation, his appearance at The Wanderlust Festival in 2024 was also canceled and the remainder of his U.K. tour suspended.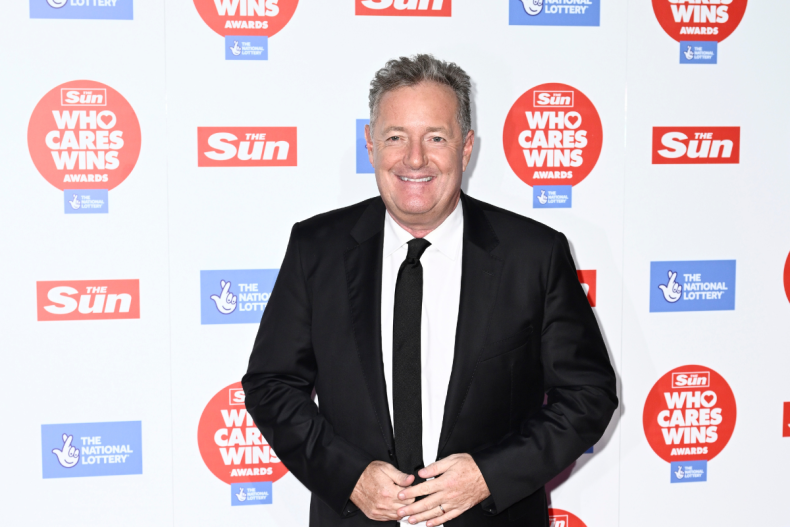 Discussing the 2006 GQ interview, Morgan recalls jokingly calling Brand a "predator." In response, the star said he preferred to view himself as a "conduit of natural forces."
"After all, the most natural thing in the world for people to do is f*, isn't it? And people want to do it, so all you have to do is remove all the reasons why women don't actually go through with it, like pride and reputation," Brand said.
Morgan said he "didn't know if [Brand] was an actual sexual predator" when he used the words, but he believes that the comedian considered women "some kind of prey."
Noting Brand's claim to have slept with up to 2,000 women, with a peak of "five a day," Morgan described him as "the single most shameless and brazen sexual braggart I've ever interviewed."
Newsweek has reached out Piers Morgan, Katy Perry and Russell Brand for comment via email.