The Black Sea has become a dangerous place for Russian warships.
The strategic body of water has been a hot theater of Moscow's full-scale invasion of Ukraine since it began on February 24, 2022. Despite overwhelming naval superiority, Moscow's warships have failed to pacify the area. And now, amid intensifying Ukrainian asymmetric maritime warfare, Russia's famed Black Sea Fleet is being forced out.
Ukraine is embarking on a methodical strategy to "demilitarize" the Black Sea Fleet, Ukrainian experts close to the Defense Ministry have told Newsweek, steadily eroding the support infrastructure needed to keep Moscow's ships afloat and picking off valuable naval assets where possible. As Kyiv looks to isolate—and eventually liberate—Crimea, the Black Sea Fleet's safe spaces appear to be dwindling.
"Their goal is basically to suffocate us economically," Andriy Zagorodnyuk, Ukraine's former defense minister and now an adviser to the Defense Ministry, told Newsweek. "The only way to get out of this situation is to destroy the Black Sea Fleet, to destroy their capability to pursue the occupation of the Black Sea and restore freedom of navigation."
"The only thing we can do is destroy the Black Sea Fleet and say that any new ship in the area will follow the previous ones," Zagorodnyuk—who is now the chairman of the Centre for Defence Strategies think tank in Kyiv—added.
"There's no other option. And we should pursue that option until it's done."
Crosshairs on Crimea
Control over the Black Sea has long been a Russian ambition. The seizure of the Crimean Peninsula in 2014 and the subsequent blockade of the Azov Sea both served this larger goal, limiting Ukraine's naval access and choking its maritime exports.
Moscow's gloves came off at the start of the full-scale invasion in February 2022, with the strategic Snake Island outcrop occupied, and Russian vessels stalking Ukraine's southern coast and threatening an amphibious invasion of Odesa. The revival of the Soviet-era domination of the entire northern, western, and eastern Black Sea appeared to be in reach.
Few elements of President Vladimir Putin's war on Ukraine have gone to plan over the past 18 months. This is especially true in the Black Sea, where 16 Russian vessels have been damaged or destroyed by an enemy with no conventional navy and limited air power, according Dutch open-source defense analysis website Oryx. Newsweek has contacted the Russian Defense Ministry by email to request comment.
Each loss poses a new long-term challenge for a Russian shipbuilding sector limited by economic strain, international sanctions, and already a shadow of its Soviet predecessor that relied heavily on Ukrainian shipyards.
"They all have old equipment," Zagorodnyuk said of Russia's surviving Black Sea vessels. "They were all built a long time ago. They have some significant issues with weapons, equipment, and so on."
"The best one was the Moskva cruiser," he added, referring to the Black Sea Fleet flagship sunk by Ukrainian anti-ship missiles in April 2022. Replacing destroyed or badly damaged vessels will take years, not months, Zagorodnyuk said.
Things appear to be getting worse for the Kremlin. On September 13, Ukrainian cruise missiles destroyed a landing ship and an attack submarine in a dry dock in Sevastopol—the heart of the Black Sea Fleet and the foundation of Russian control of the peninsula. And on Wednesday, another strike targeted a fleet command center.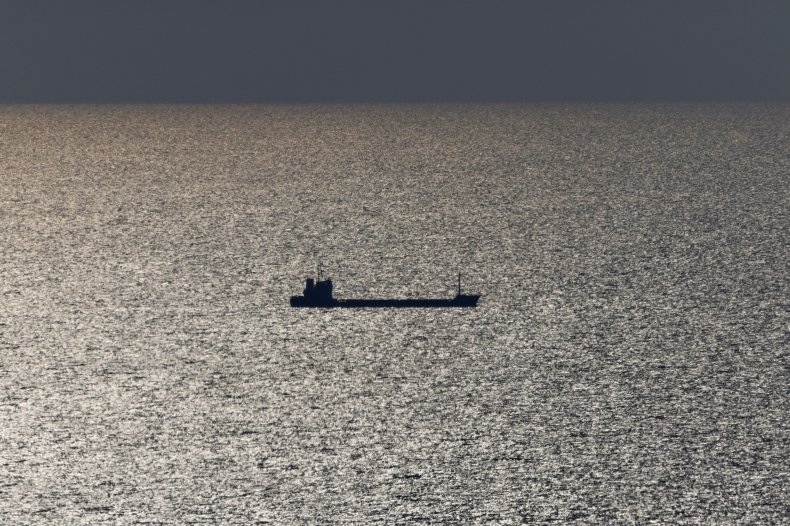 Such high-profile attacks come against a backdrop of near daily drone, missile, and commando attacks on Crimean targets. Ukrainian raids have destroyed radar systems, air defense batteries and missile sites, among others.
"Ukraine is identifying and developing these security gaps in Russian defenses on Crimea," Andriy Ryzhenko, a retired Ukrainian naval captain and now a strategic expert at the defense and logistics consultant company Sonata, told Newsweek. The destruction of air defense facilities in particular, Ryzhenko said, "will increase the intensity of engagement."
Even without the element of surprise, Ukraine is penetrating the Crimea defensive network. Several of Moscow's Kilo-class submarines have already reportedly been moved from Sevastopol to the Russian port of Novorossiysk after a series of attacks on the peninsula. After last week's bombardment of Sevastopol, Russia is thought to have moved several landing ships to the Azov Sea.
The most recent Sevastopol attack also appears to have destroyed—or at least badly damaged—vital dry dock facilities, used to maintain and repair Russian Black Sea Fleet vessels. There are no other Black Sea facilities large and sophisticated enough to serve this purpose.
The attack, Ryzhenko said, should serve as "a very big warning for them about the vulnerability of these repair facilities, and will limit sustainment. They simply won't be able to repair their ships, and many of them are very old."
The 'Inhospitable Sea'
The war, in progress since 2014, shows no sign of easing or ending. Neither Kyiv nor Moscow is seriously considering peace talks, and both believe they can still achieve their goals on the battlefield. Putin's dream of a vassalized Ukraine now appears out of reach, but the Russian dictator still seems to believe he can outlast the Western nations keeping Kyiv afloat.
The Black Sea, already a hot theater of Russia's war on Ukraine, is also emerging as a dangerous flashpoint between NATO and Russia and a chokepoint on global food supplies. Littered with naval mines and patrolled by Russian warships and aircraft, the "inhospitable sea"—as it was first known to the ancient Greeks—will remain tense for the foreseeable future.
Moscow shows no indication that it will ease its intermittent blockade of Ukrainian shipping, nor will it stop launching cruise missiles at Ukrainian cities from Black Sea vessels. The region remains one of Kyiv's most pressing strategic conundrums.
"Nobody can change the Russian position," Zagorodnyuk said. "They're doing this because nobody can stop them…That's basically how they behave in general, everywhere."
"We are the only people who will be clearing up the mess," the former defense minister said, when asked whether NATO nations are ready or willing to step into the security gulf developing there. "We will be attacking Russian ships until they all follow the Moskva, or they run away to the eastern part of the Black Sea and stay there."
Ukraine is still pushing for advanced Western weapons so far denied to Kyiv, including F-16 fighter jets—on which Ukrainian pilots are now training—and the long-range MGM-140 Army Tactical Missile System, known as the ATACMS, which would put all of Crimea in Ukrainian crosshairs.
"Russia is pursuing also air superiority in the Black Sea," Zagorodnyuk said. F-16s operating in the area, he suggested "would allow us to keep [Russian] vessels outside" of Ukrainian waters and away from vital Ukrainian ports.
In the long term, though, Ukraine needs more than fighter jets, anti-ship missiles, and naval drones to secure the Black Sea. "Later on, we need to set up control over our territorial sea and maritime exclusive economic zone," Ryzhenko said. "For this we need a surface fleet."
Kyiv has long been working with the U.S. to acquire Mark VI patrol boats and with the U.K. to acquire P50-U attack craft for such purposes. Ryzhenko said Ukraine needs a "mosquito fleet"—a term generally used to refer to a large fleet made up of relatively small craft—capable of operating out to around 65 miles from the coast for several days at a time.
"We need to sustain, not only liberate," Ryzhenko said.