World leaders descended on New York City in gas-guzzling SUVs this week for the latest round of United Nations climate meetings where they warned of the risks fossil fuels pose to humanity.
The UN hosted the Sustainable Development Goals Summit on Monday and Tuesday as a mid-point review of its 2030 sustainable agenda, and hosted its Climate Ambition Summit one day later on Wednesday to establish "credible, serious and new climate action." The two summits are the latest in a long line of international meetings the UN has hosted that are designed to solve global warming.
"Our focus here is on climate solutions — and our task is urgent. Humanity has opened the gates of hell," UN Secretary-General Antonio Guterres said in his opening remarks Wednesday. "Horrendous heat is having horrendous effects. Distraught farmers watching crops carried away by floods; Sweltering temperatures spawning disease; And thousands fleeing in fear as historic fires rage. Climate action is dwarfed by the scale of the challenge."
"The move from fossil fuels to renewables is happening – but we are decades behind," he continued. "We must make up time lost to foot-dragging, arm-twisting and the naked greed of entrenched interests raking in billions from fossil fuels."
BIDEN UNVEILS MASSIVE GOVT WORK PROGRAM TO FIGHT GLOBAL WARMING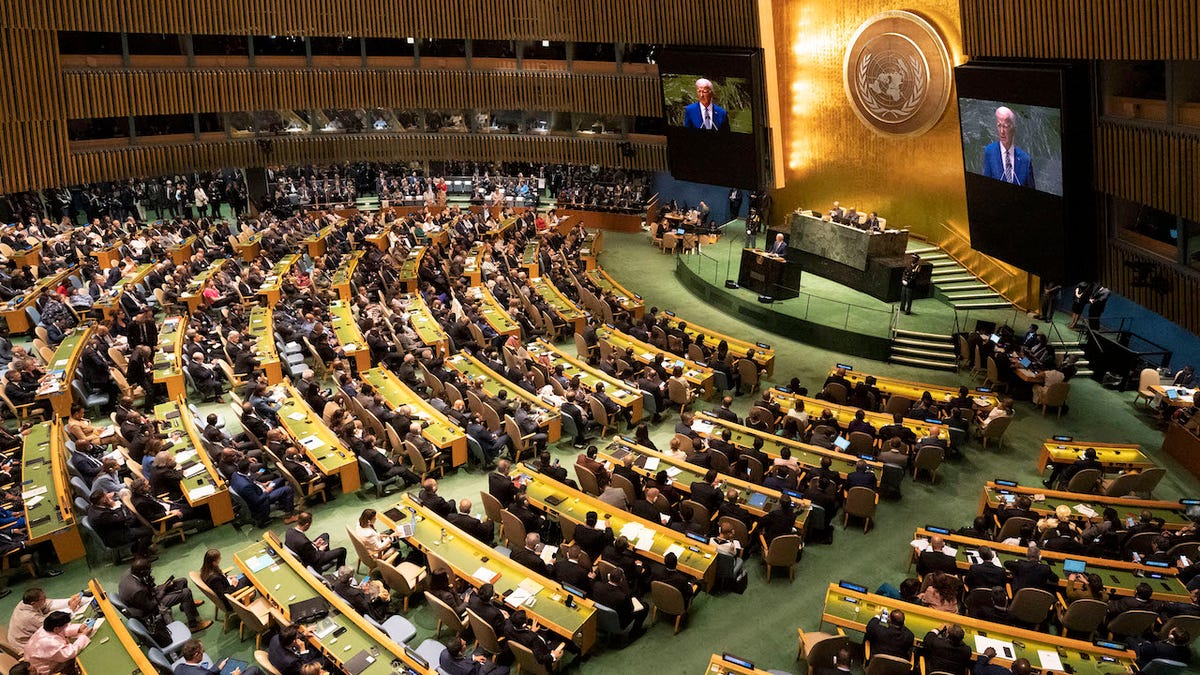 On Tuesday, President Biden delivered remarks at the UN meetings where he similarly warned about "climate change and fragility." He called on leaders to transition from traditional fossil fuels to green energy and pointed to natural disasters as evidence of climate change.
"Together, these snapshots tell an urgent story of what awaits us if we fail to reduce our dependence on fossil fuels and begin to climate-proof the world," the president remarked. "For one day — for one day [from day one], my administration, the United States, has treated this crisis as an existential threat from the moment we took office not only for us but for all of humanity."
"We need more investment from the public and private sector alike, especially in places that have contributed so little to global emissions but face some of the worst effects of climate change," he added.
REPUBLICANS RAISE ALARM ON FAILED BIDEN NOMINEE WHO CONTINUES CRAFTING REGS TARGETING GAS-POWERED CARS
Ukrainian President Volodymyr Zelenskyy later said "humanity is failing on its climate policy objectives."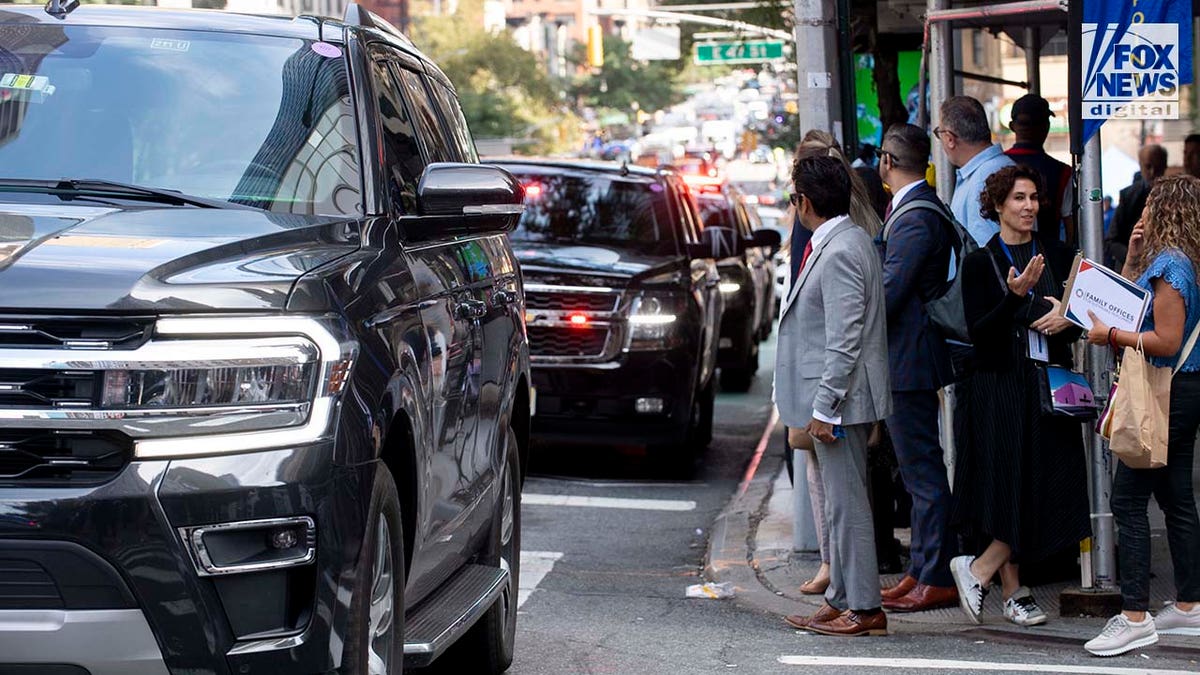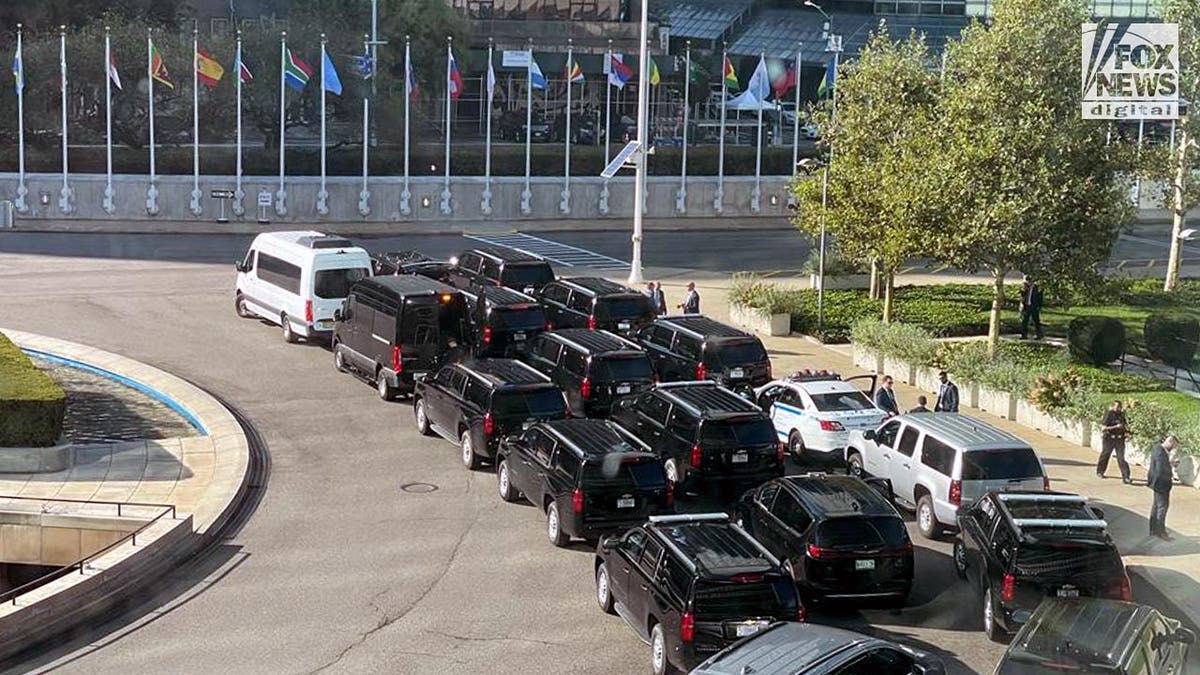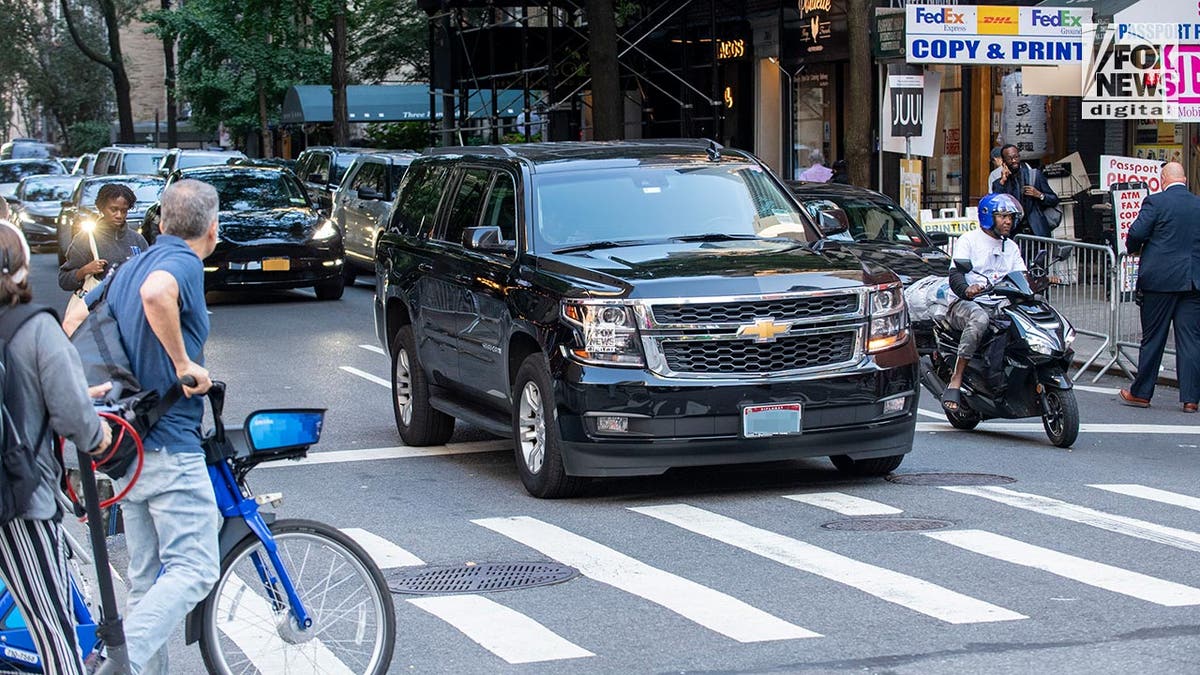 However, images captured by Fox News Digital show that leaders overwhelmingly traveled to the UN meetings this week in traditional gas-powered vehicles with internal combustion engines. Leaders like Biden and Guterres have repeatedly advocated for policies to reduce transportation sector emissions and promote electric vehicle adoption.
Photographs and video from the streets around the UN's headquarters where the summits were hosted show long lines of black SUVs both idly running their engines or moving in motorcades.
The UN did not respond to a request for comment on the carbon footprint of its summits, whether it tracks how many gas-powered vehicles are required for its summits and if it would consider hosting such events virtually.
STUDY CASTS DOUBT ON ELECTRIC VEHICLES' CLIMATE, COST BENEFITS: 'WON'T ACHIEVE THE GOALS INTENDED'
The meetings, meanwhile, come about 10 months after the UN's COP27 conference, the annual climate change summit, in the luxurious resort town of Sharm El-Sheikh, Egypt. Thousands of diplomats traveled from across the world to attend the meetings.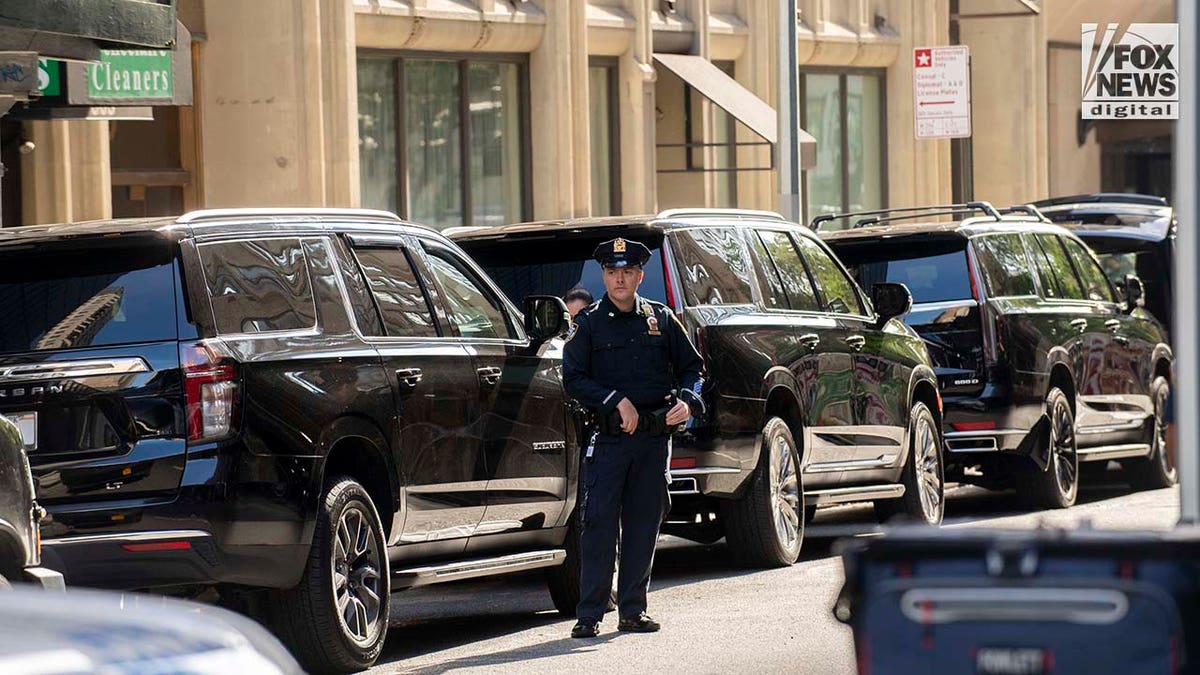 Among the the UN's main objectives of its climate summits is to forward solutions that cut carbon emissions and limit global warming to just 1.5 degrees Celsius above pre-industrial levels. The world has already warmed about one degree above pre-industrial levels, according to the international body.
"Even if you do believe that emissions are going to destroy the world, nobody's really doing anything about it," Steve Milloy, a senior legal fellow at the Energy & Environment Legal Institute, told Fox News Digital in an interview last year ahead of COP27. "So, the whole thing is just pointless."
CLICK HERE TO GET THE FOX NEWS APP
COP26 was hosted in Scotland and the upcoming COP28 conference will take place in Dubai later this year.
Fox News Digital's Julia Bonavita contributed to this report.