The much-loved sitcom Frasier will soon be back on fans' screens, but which original cast members will be returning for the reboot?
Fans rejoiced when it was announced that Kelsey Grammer would reprise his role of Dr. Frasier Crane in the reboot, with the iconic character returning to Boston to take on new challenges.
Grammer played the title role in the long-running comedy from 1993 until 2004, based on his character from Cheers, which ran from 1984 until 1993.
Paramount+ has picked up the show with Frasier premiering on the platform on October 12 and then debuting on CBS on October 17.
The 10-episode season will bring back some of the original cast and introduce some new faces.
Bebe Neuwirth will return to the show as Lilith, having appeared as a series regular in Cheers and multiple episodes of Frasier. Jack Cutmore-Scott will play Freddy, Lilith and Frasier's son.
However, viewers may be disappointed that one fan favorite won't be returning: Frasier's brother Niles, played by David Hyde Pierce.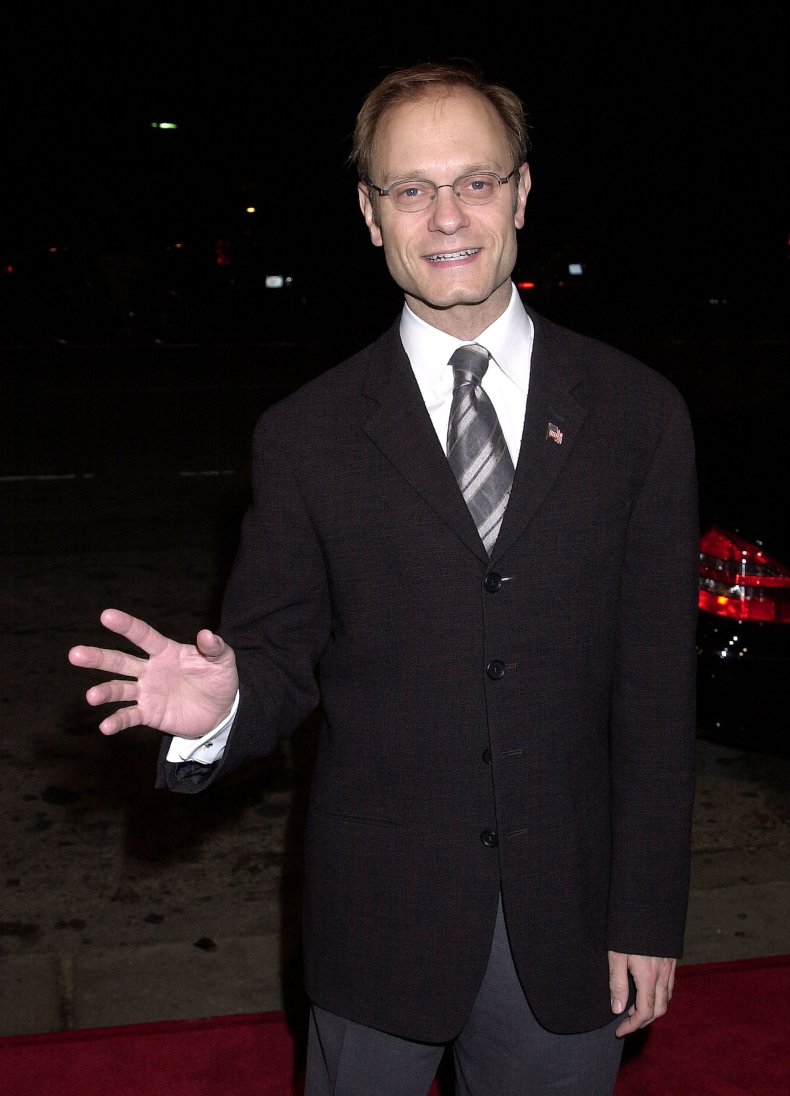 Previously, Grammer told People that the intention was to reunite "the whole legacy cast" from its original outing, but Pierce declined and threw the trajectory off.
He told the publication: "David basically decided he wasn't really interested in repeating the performance of Niles."
He added: "In a very funny way, it just took us to a new place, which was what we originally wanted to do anyway, which was a Frasier third act … it's an entirely new life for him."
Although Niles will not be returning, and nor will Jane Leeves' character Daphne, their presence will still be felt as Frasier welcomes the titular character's nephew.
Anders Keith will star as Niles and Daphne's son David in the show. David was introduced in the final episode of the original show when Daphne gave birth to their child.
Keith and Cutmore-Scott will have prominent roles in the reboot as series regulars.
Viewers will still get a sense of familiarity with the new season as Peri Gilpin will reportedly be back as Roz Doyle, Frasier's close friend and co-worker/producer on the Dr. Frasier Crane Show.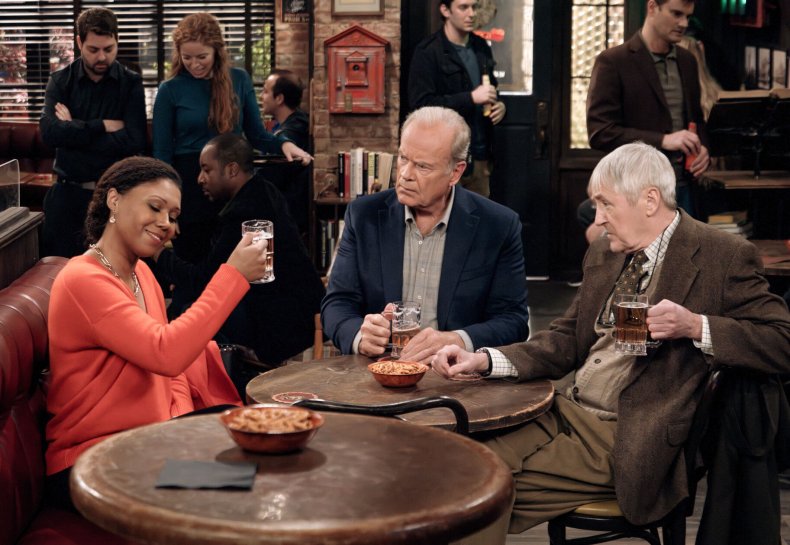 At the end of the last season, she became the KACL-AM station manager. Details of her role in the new season are unclear; according to IMDb, she is only credited on one episode.
John Mahoney, who played Frasier and Niles' father Martin Crane in the original series, died in 2018.
Other new regular cast members include Nicholas Lyndhurst as Frasier's old college buddy turned university professor Alan; Toks Olagundoye as Olivia, Alan's colleague and head of the university's psychology department; and Jess Salgueiro as Freddy's roommate Eve.
The show will premiere with two episodes followed by a new episode dropping weekly on Thursdays, exclusively on Paramount+ in the U.S. and Canada, and on Fridays internationally.
Although the teaser trailer that landed on Paramount+'s YouTube channel two weeks ago gives little away, it has been viewed around 7 million times, showing a big appetite to see Dr. Crane's return.